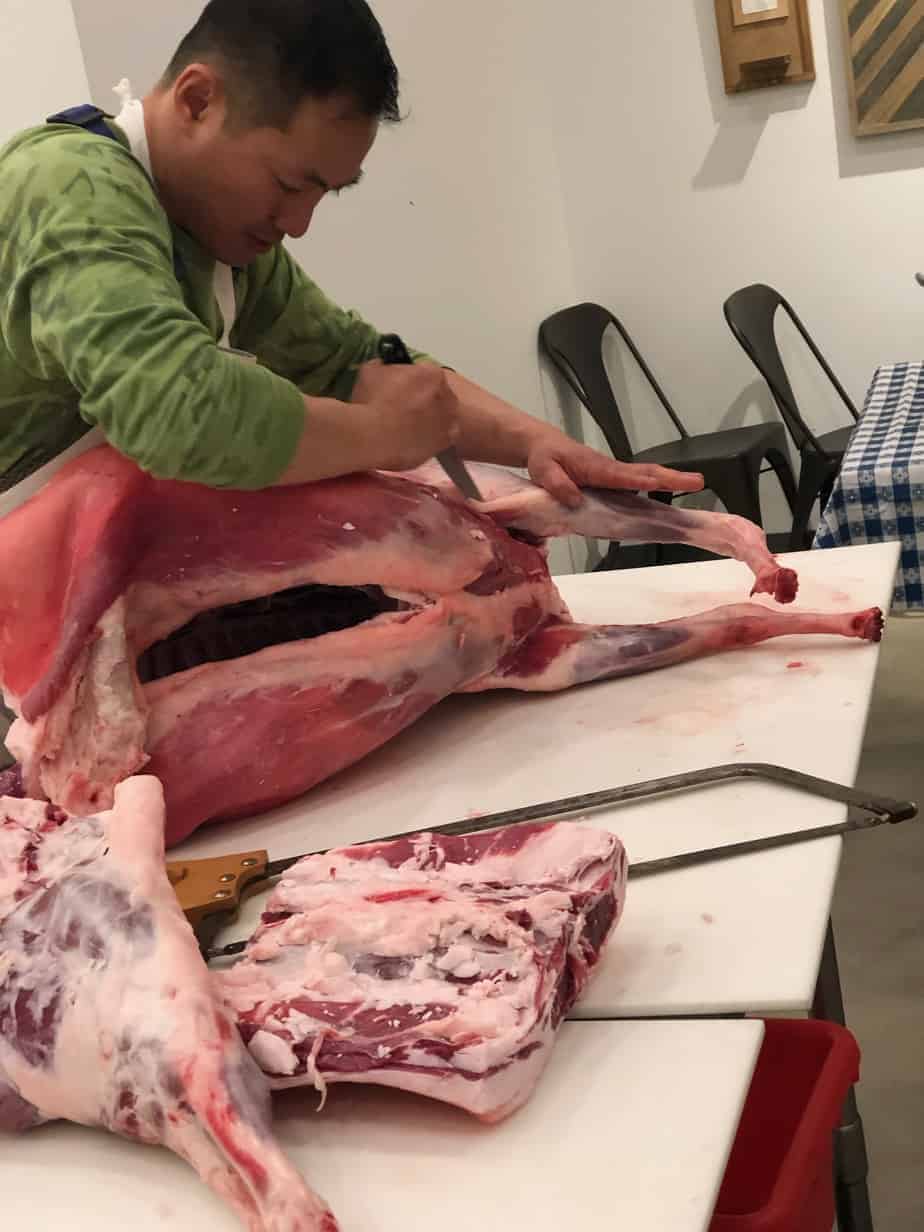 As a chef, one thing which has always grabbed my attention was butchery and charcuterie. Even during culinary school I was fascinated with curing, fermenting, and the breaking down of animals.
Don't get me wrong, I don't want to go out and kill them, I'll leave that for others to do, but I do love the art of fabricating and breaking them down (once they're dead).
While I was working at my last restaurant, I was feeling stunted and isolated. I needed to expand my knowledge and I needed to be engaged in the culinary community; something my former Executive Chef wasn't really interested in doing. I realized in order to learn, I would need to seek outside opportunities.
I decided I would start with butcher shops. My goal was to stage [pronounced stahj] as much as possible so I could learn butchery. I think it's a win-win. They get some free assistance, I get some on the job training(ish).
I sent out a couple of emails but hadn't had any responses until one day a representative from Local Foods contacted me. They house the butcher shop Butcher & Larder. She informed me they were doing a whole animal butchery class and wanted me to participate and assist the butcher. I told her I would be happy to assist but that I wasn't sure what I could do since I wanted to learn myself.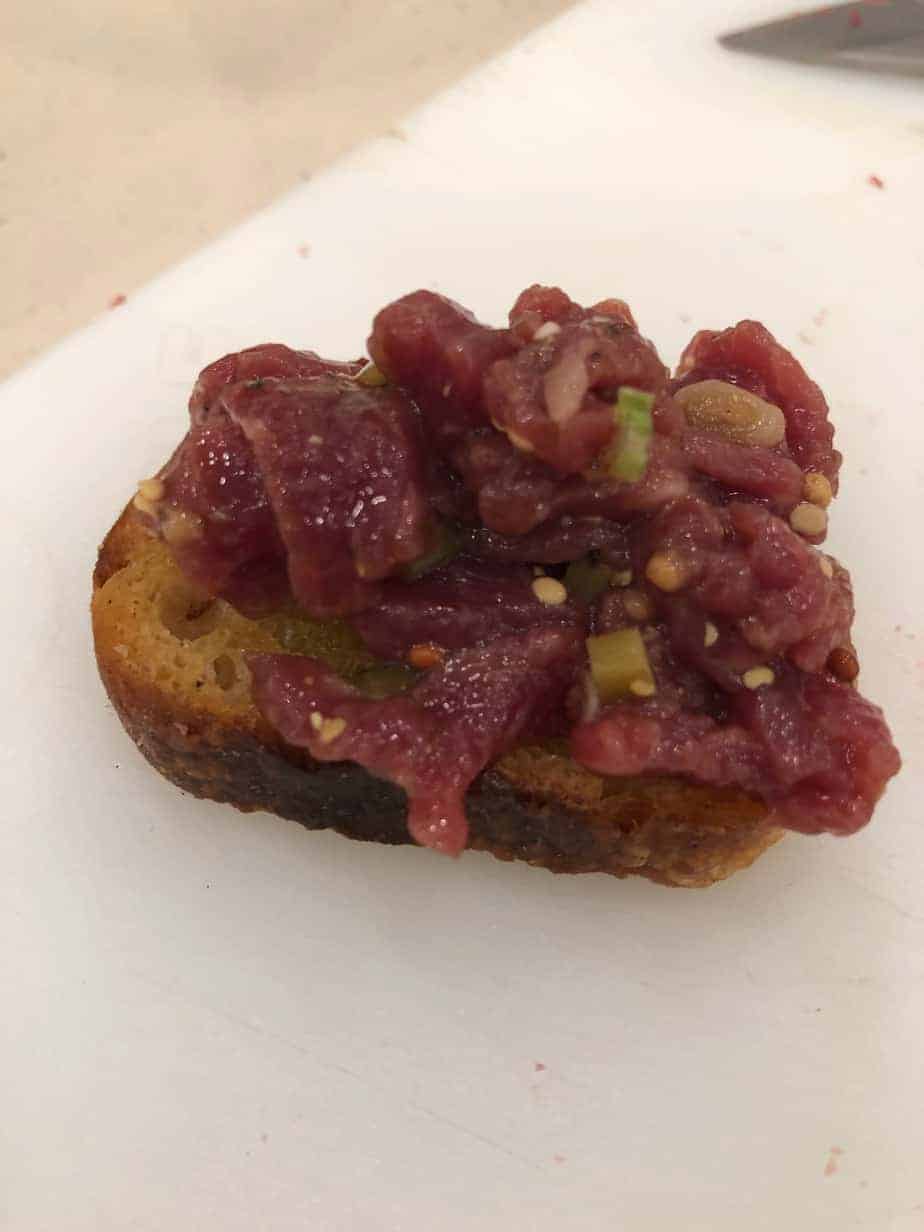 My duties were to play a minor role which I was fine with. I help the butcher with setup, moving the animal, and tear down. I also was going to prepare a snack for the attendees. Since they were butchering a lamb, I was going to make lamb tartare using the tenderloin. Sounded good to me!
I met the butcher, his name is Jason Chow. He is a 2019 Eater Young Gun award recipient. Eater's Young Gun award showcases individuals under 30 or who have less than 5 years under their belt in the restaurant industry. Out of 500 nominees, Jason made the grade to the Top 12, check out his story on Eater.
He cut the lamb into primal, sub-primal, and then into chops, roasts, steaks, shanks, and a few other cuts.
Everyone was curious and got up close and personal with the lamb. Nobody was grossed out about the fact there was a skinned and gutted lamb laying on the cutting board. As Jason went through all his demo, he pointed out each cut he was making and why. He showed everyone tricks and tips on how to use gravity and leverage in cutting not just the lamb, but pretty much any animal.

It was amazing to watch him break down an entire animal in 2 hours, which I am sure he could have done faster if he were not doing a demonstration.
The facilities at Local Foods are pretty great; it's actually a market with a butcher shop, grocery and produce section, and even has an open air cafe. To the side where they held the butchery class was the extra meeting space. In the back they have the butcher section complete with refrigerated meat lockers, and have production facilities in the back.
Andrea, the representative that offered me to attend was telling me they were also opening up the kitchen and meeting space to people interested in doing their own classes, demos, or even pop up dinners. This was wonderful news since I was in the process of starting my own class series.
Jason is a very nice guy and I enjoyed working with him and learning along with the rest of the guests at Local Foods. I can see why he won the Young Guns. He knows his stuff. Watching him maneuver around that lamb was pretty amazing and he did it with such ease.
If you would like to check out Local Foods or The Butcher & Larder, you can find them at 1427 West Willow Chicago, IL.