I had this chicken scarpariello recipe floating around in my folder for a while. Chicken scarpariello is also known as sweet and sour chicken. Normally, I prefer savory over sweet unless it's brownies or pistachio ice cream. Ok, or chocolate. Either way, The sweet, tangy, and zesty dish sounded interesting enough to test out.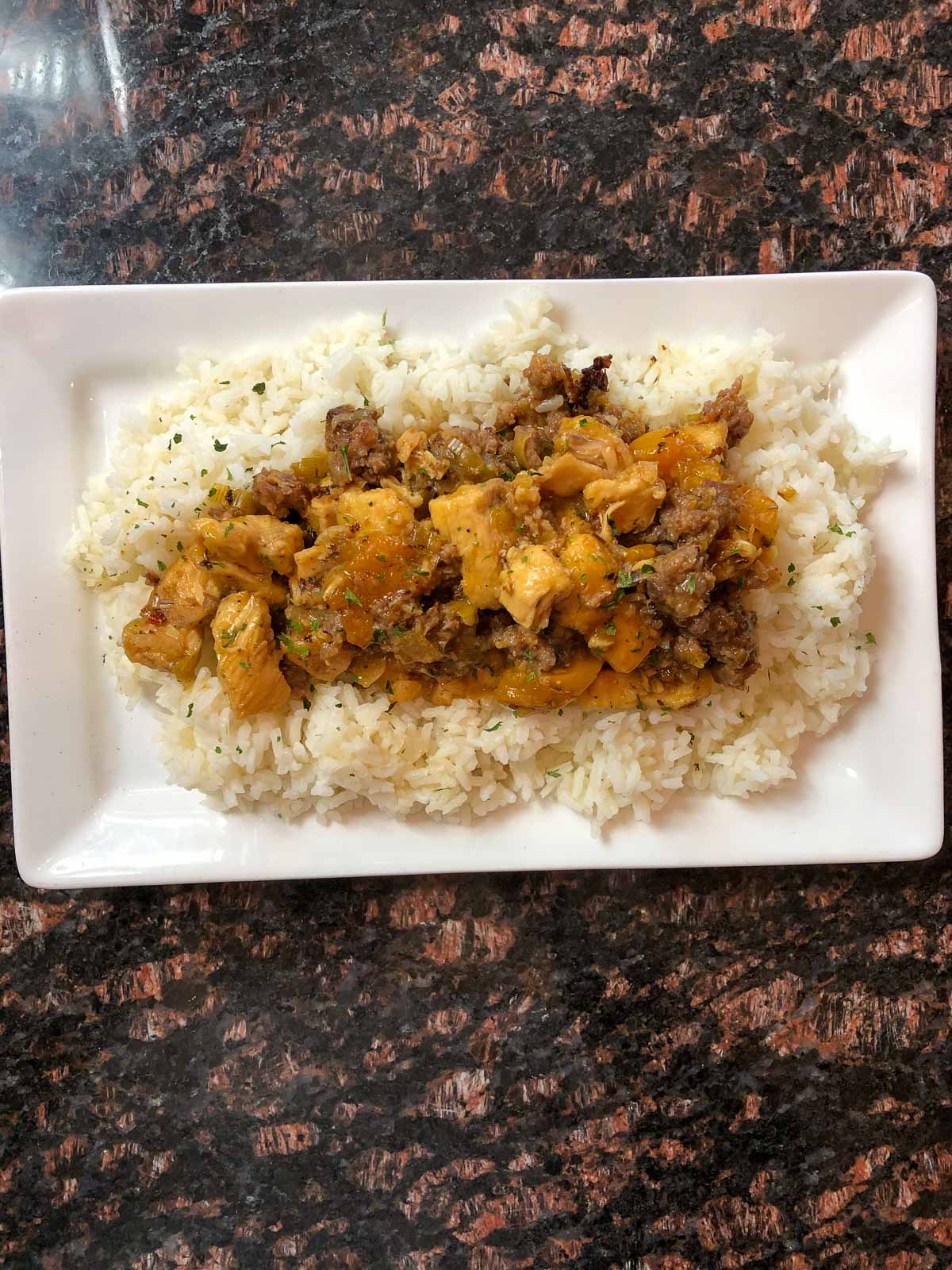 I picked up the recipe somewhere and have been carrying it around with me for a while. I am a huge fan of Italian sausage and thought it would be a great dish. A little spicy, a little sweet, some sour. Remember, this is my test kitchen portion, not the actual recipe. I altered the original recipe a bit to fit what I had on hand.
History of the chicken and sausage dish
Turns out Chicken Scarpariello is an Italian-American dish. Scarpariello means "shoemaker." I tried to find out why it is called shoemaker-style chicken but couldn't find a reliable source. I did find an article from 1981 in the New York Times referring to the wonderful dish of shoemaker's chicken. Then there was an article in the Chicago Tribune from 2015 (I couldn't read the article unless I paid for a subscription).
The funny thing about it being called a shoemaker chicken. Shoemaker in kitchen lingo usually refers to a cook or chef that takes short cuts.
I also read that you will not find this in an Italian cookbook and it is not a traditional dish. I would love to know more about the dish and how it came to be. So if any of you know where the dish originate, how it came to be, please let me know. I am interested to find out.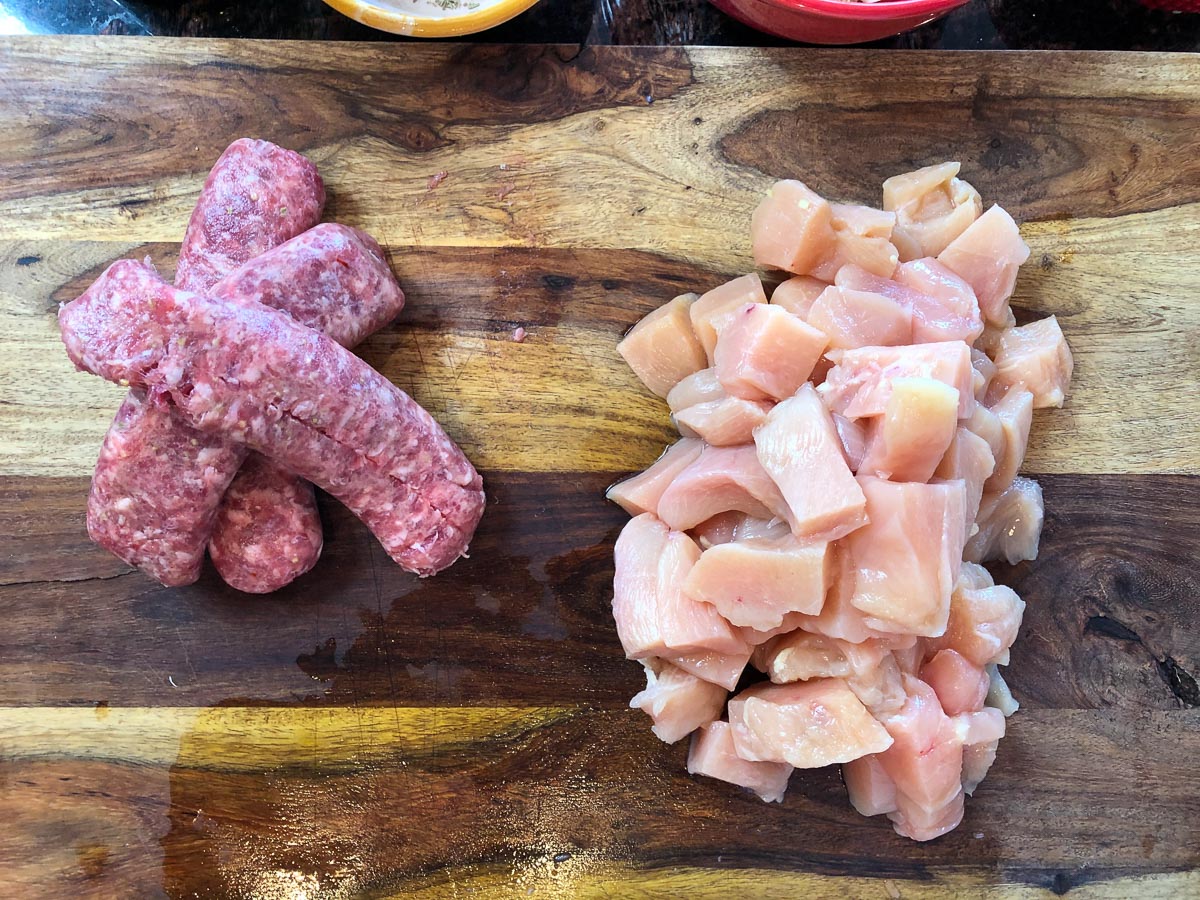 Main ingredients
Boneless skinless chicken breasts
Italian sausage removed from the casings
Onion
Garlic
Rosemary
Peppadews
White wine
Chicken or Vegetable broth
I did substitute a few items. I didn't have any onions but I did have a large leek. Also, I didn't have Peppadew peppers so I pickled my cherry tomatoes in a spicy brine and let them soak overnight. They were pretty good and had a little bit of heat too.
We were also going to be using salt, pepper, and some cornstarch for the chicken. This would give everything a nice coating and make any liquid into a thick sauce.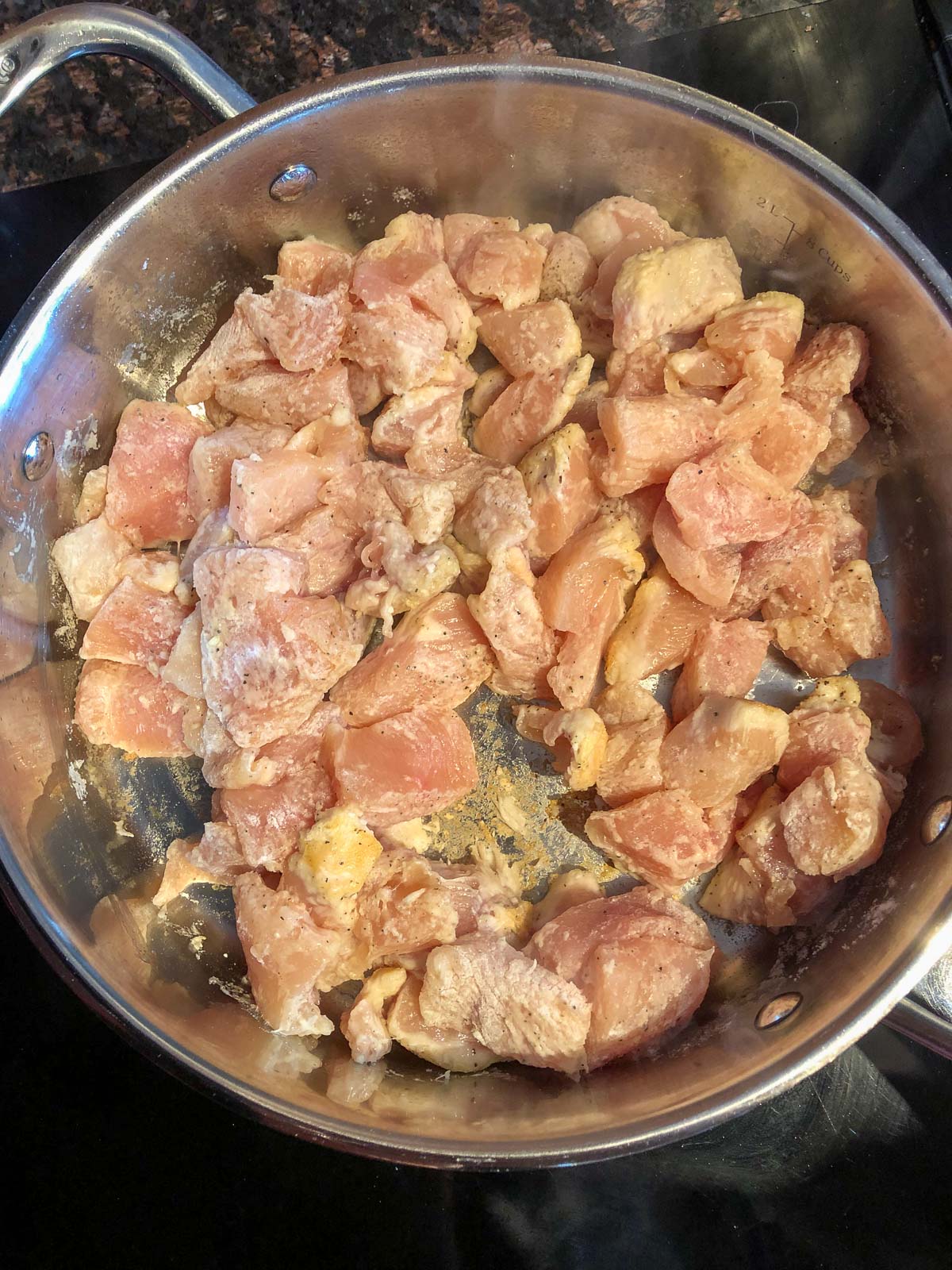 Instructions
After cutting the chicken into cubes, salt, and pepper the chicken, toss it in the cornstarch and start to cook it. Once it's cooked, set the chicken aside and start browning the Italian sausage in the same pan you cooked the chicken in. Remove the sausage and set aside.
Next up, you add in your onions (leeks in my case), garlic, rosemary, and saute. Add in your white wine and deglaze. Here you add in the Peppadews (my pickled tomatoes) and some liquid. Add in some stock and then return the chicken and the sausage to the pan.
We're going to finish cooking the dish until the chicken is tender and the sauce thickens.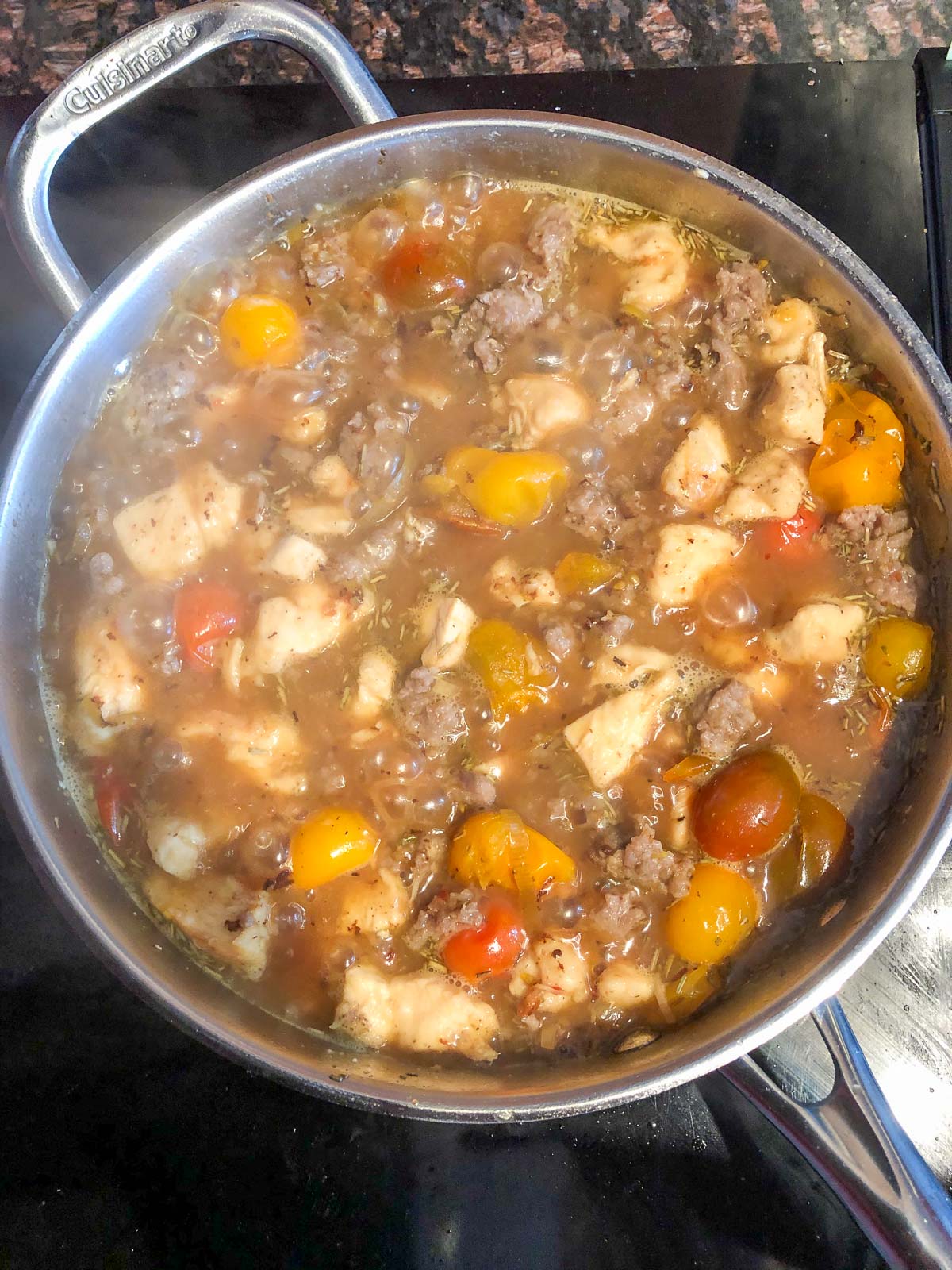 My thoughts on the dish
This wasn't a fan favorite in the house. Sorry to say. The problem was trying to reconcile the sweet and sour sauce with the Italian sausage. It's not that it is a bad dish. In fact, I ate the leftovers the next day. My husband, who loves sweet and sour chicken, didn't care for the sausage in the dish. For me, who typically stays away from sweet main dishes, didn't mind the sweet and sour with the sausage.
Maybe if I made it again, I would use the Peppadew peppers. I don't know. I love Italian food but this isn't one that I would see making again. Maybe I'll have to ask a few Italian people I know how they like the dish.
If you have any thoughts on the chicken scarpariello recipe test, please let me know below. Should I give it another shot? And as always, follow me on Facebook, Instagram, Pinterest, YouTube, and Twitter. Tag me with #joeeatsworld