This is the best homemade fudge recipe! It's rich, creamy, and very decadent. If you're a chocolate lover, you are going to really enjoy this very simple recipe.
This homemade fudge recipe is meant to be easy and quick so I am using the absolute minimum without sacrificing taste or quality. It will take you no more than 30 minutes to make the fudge but maybe a little longer for it to set. It's worth the wait.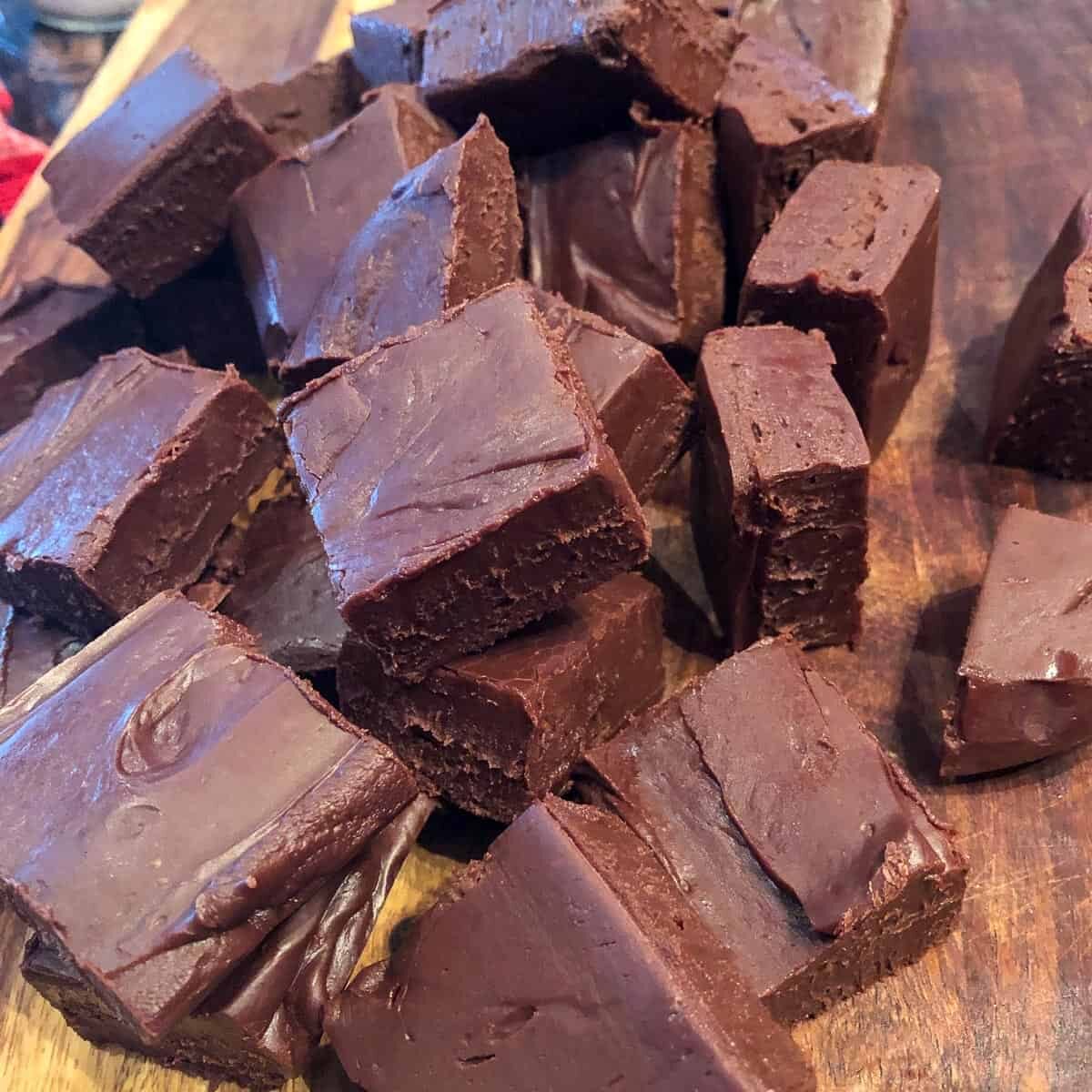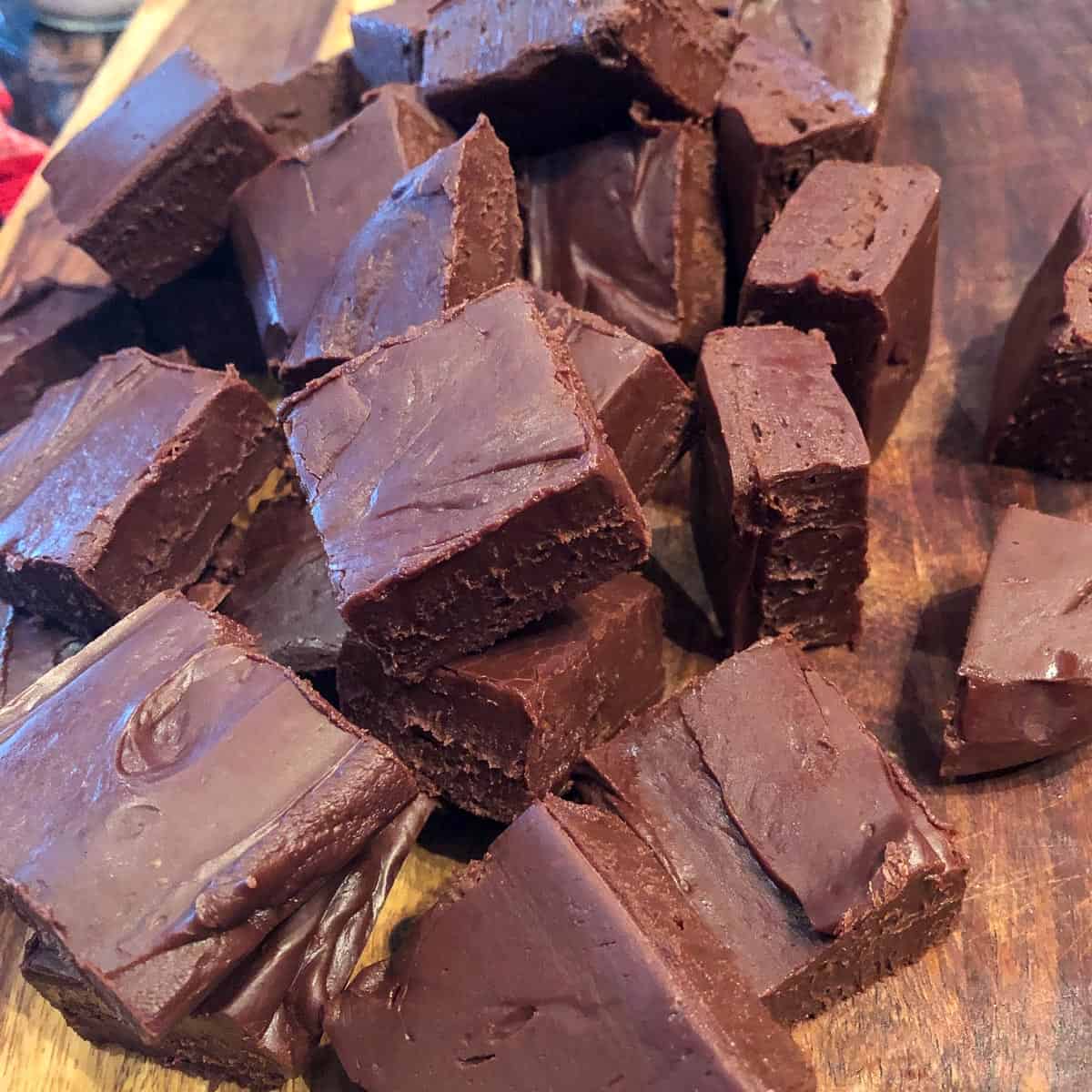 Homemade fudge history
Fudge was invented sometime in the 1800s and became popular because you could make it at home and because the ingredients were so inexpensive.
It seems that students at Vassar College claimed they were the inventors of fudge and it was originally called Vassar chocolates. In the late 1880s, fudge shops started popping up at various tourist destinations furthering their popularity.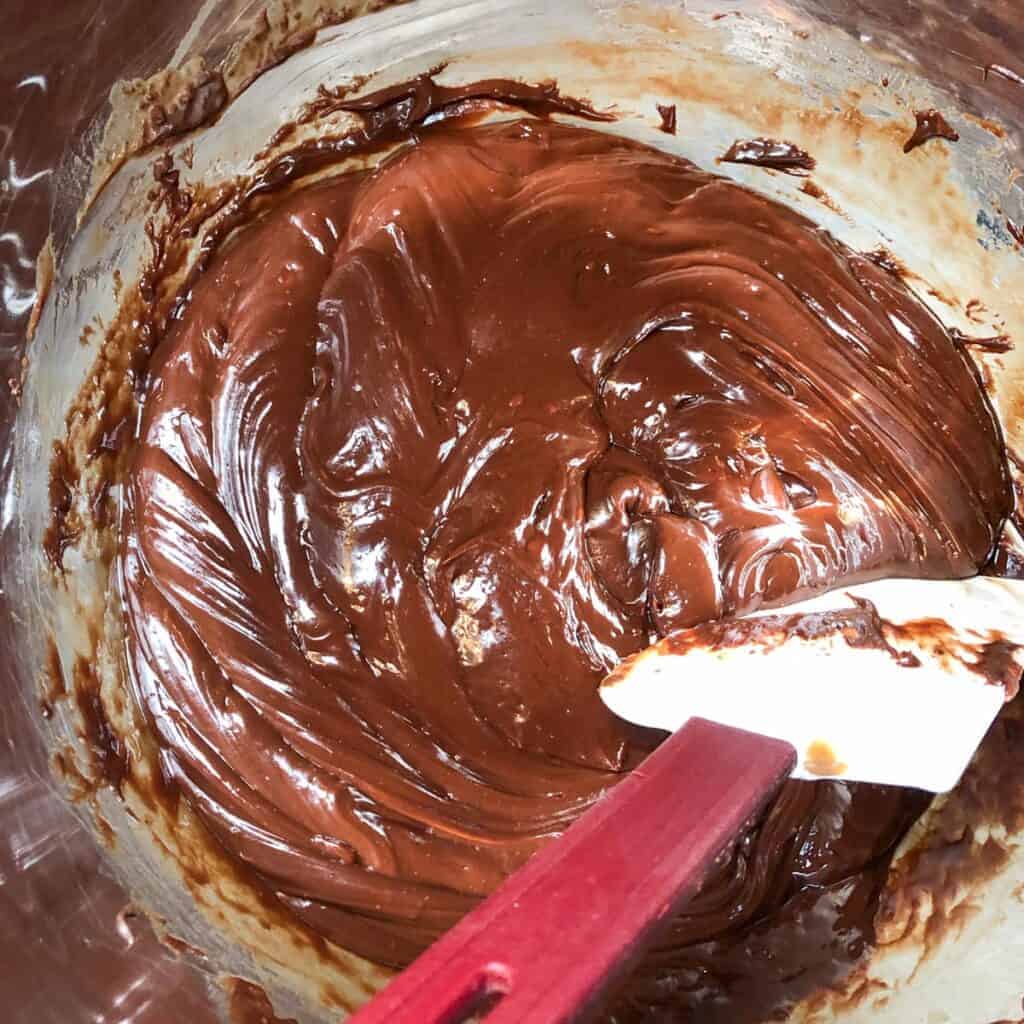 What are the main ingredients in fudge?
Whatever chocolate fudge recipe you use, the main ingredients are always going to be chocolate, butter, milk, and sugar of some kind. This recipe combines the milk and sugar into one by using the can of condensed milk. After that, your ingredients are going to be optional such as salt, vanilla, nuts, peanut butter, and so on.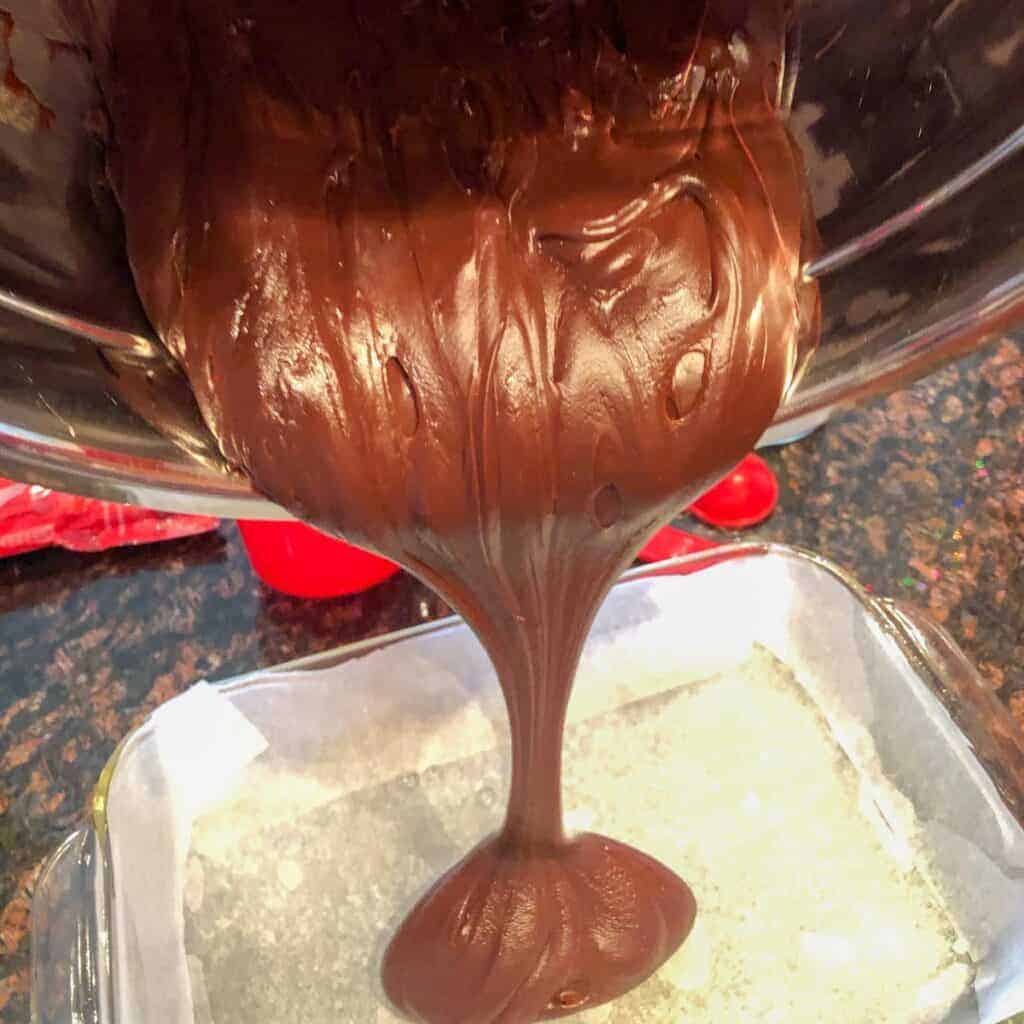 How do you make homemade fudge?
Fudge is made by using a double boiler to melt the chocolate and incorporate the rest of the ingredients. It's important that you keep the heat at a simmer otherwise you risk overheating the chocolate and burning it.
You also want to be very careful NOT to get water into your chocolate because it will cause it to seize up. If this happens, you can add a small amount of water to the chocolate to get it back to liquid form...or so I've heard. I have never tried this method.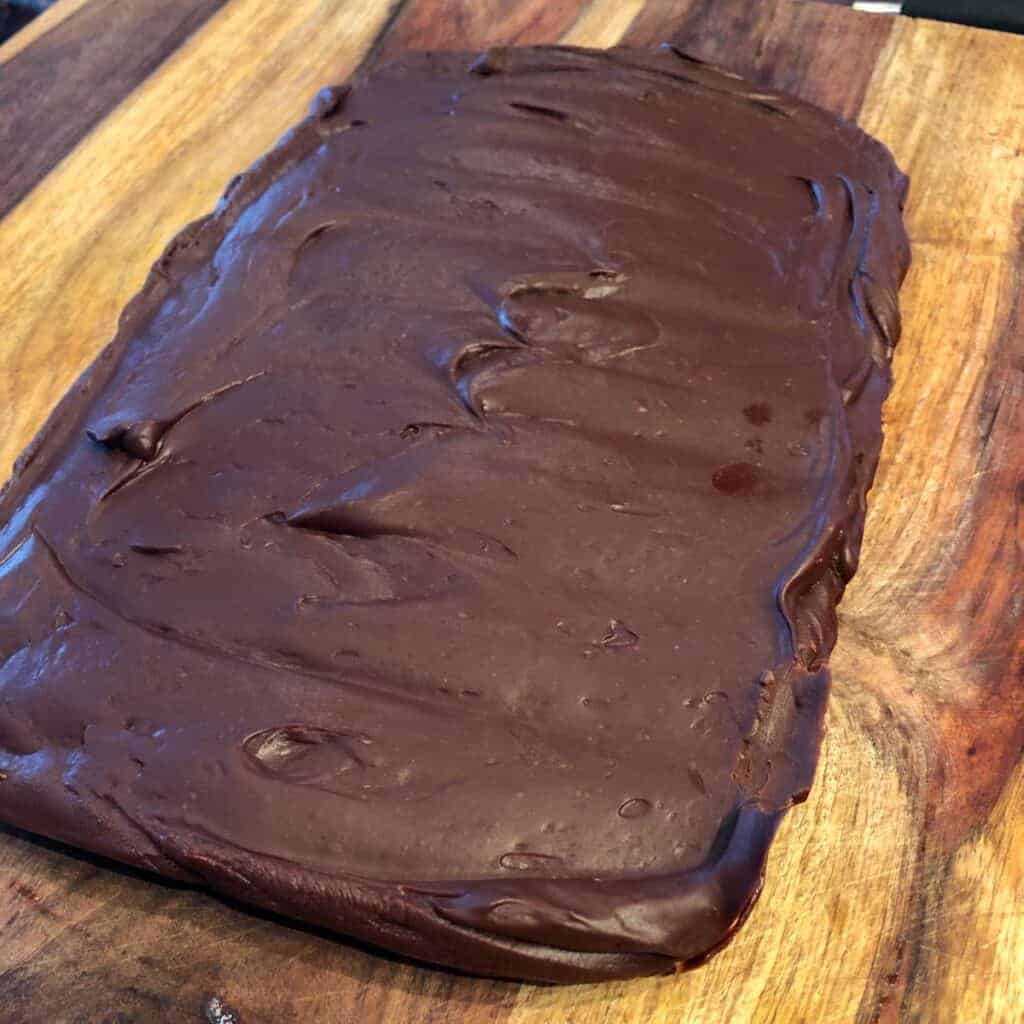 You may also like these chocolate treats as well!
Easy chocolate truffles recipe - these are one of my favorites and my go-to when I want to make chocolate candies.
Helpful Hints
How long will homemade fudge last? - It depends on how you are going to store it.

Unrefrigerated in an airtight container, it will last roughly one week. Remember, it has milk solids in it and can spoil.

Refrigerated it can last up to 3 weeks.

If you freeze it, it will last up to 3 months. (It freezes well if you place it in a container where no moisture can get to it).
If you tried the Homemade Fudge recipe, please take a minute to rate the recipe and leave a comment letting me know how you liked it. Don't forget you can also follow me on Facebook, Instagram, Pinterest, YouTube, and Twitter. Tag me with #joeeatsworld
📖 Recipe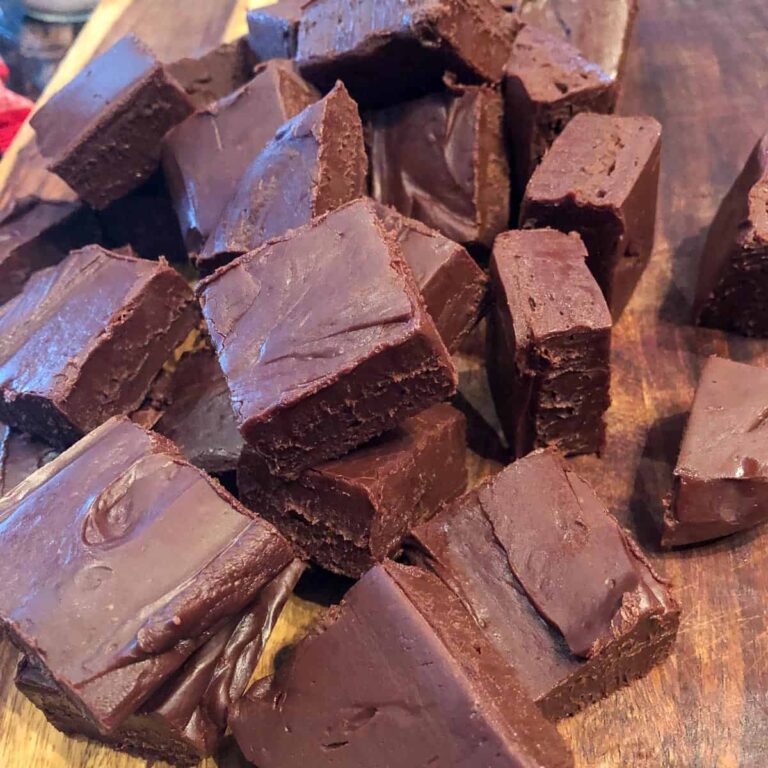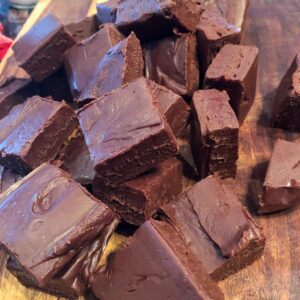 Easy homemade fudge
Homemade fudge with condensed milk that is easy to make at home especially for those last-minute ideas.
Print
Pin
Rate
Ingredients
3

cups

semi-sweet chocolate baking chips

1

(14 ounce) can condensed milk

1

cup

unsalted butter

,

softened

2

teaspoons

vanilla extract

½

teaspoon

kosher salt
Instructions
Place 2 inches of water in saucepan and heat to a simmer.

Cut the parchment paper to fit your pan.

Place bowl on the saucepan.

Melt chocolate and milk, stir.

add butter, salt, and vanilla, stir until butter is melted.

Keep mixing until the mixture becomes thick and shiny.

Scrap mixture into prepared pan, place in the refrigerator for minimum of 1 hour to set.

Remove fudge from pan onto a cutting board and cut into squares.
Disclaimer: I may earn a commission from qualifying purchases through the Amazon Affiliate program and other affiliate links at no additional cost to you.
Notes
Let the fudge set for a minimum of 1 hour before cutting. If it is still too soft, let sit for another hour.
Store any of the following ways: airtight container in the refrigerator up to 3 weeks, an airtight container at room temperature, or wrap tightly and freeze.
Keyword:
candy, chocolate, quick