Using preserved lemons is a great way to give any dish that added punch. Big on flavor and small on sourness. You get a beautiful lemon flavor without the pucker.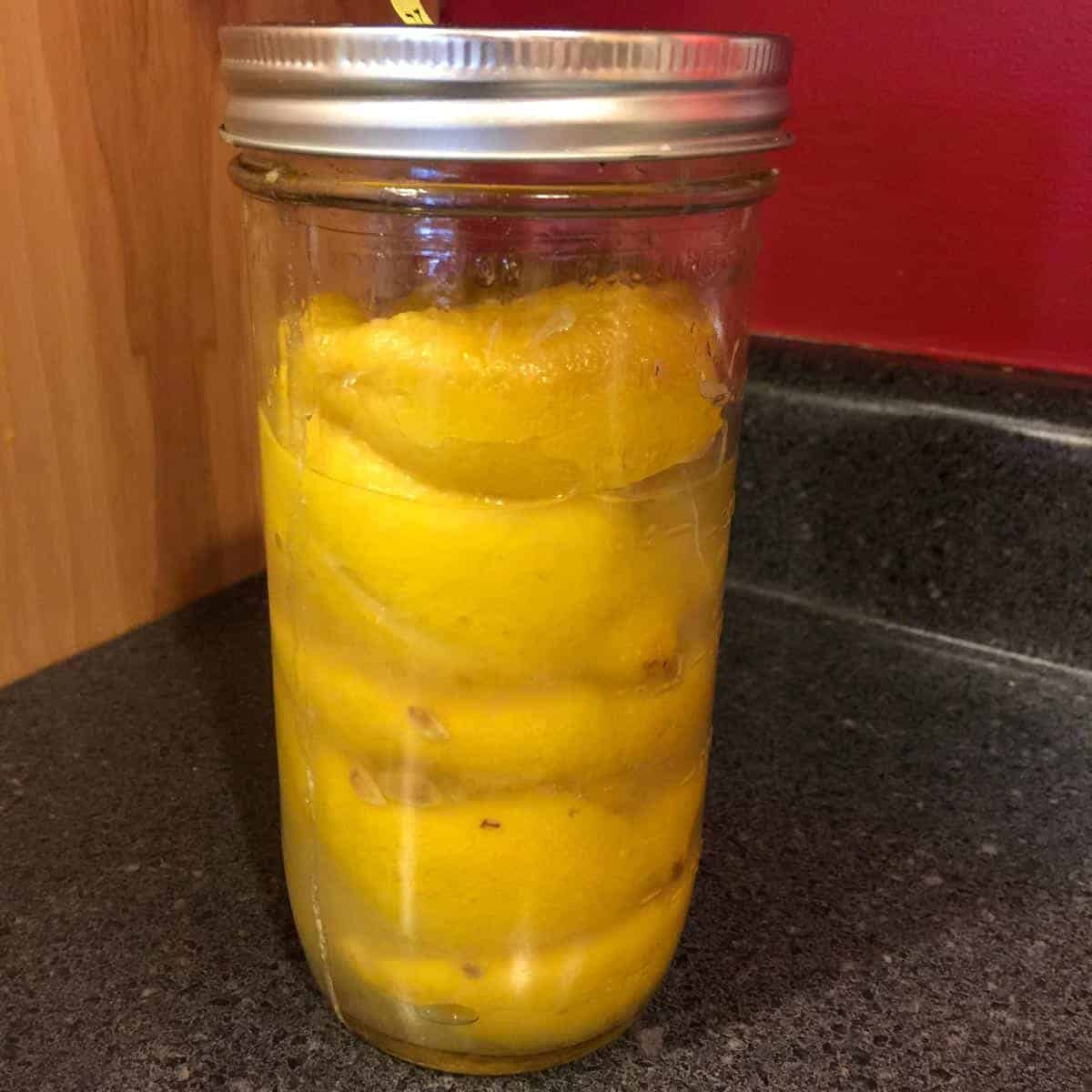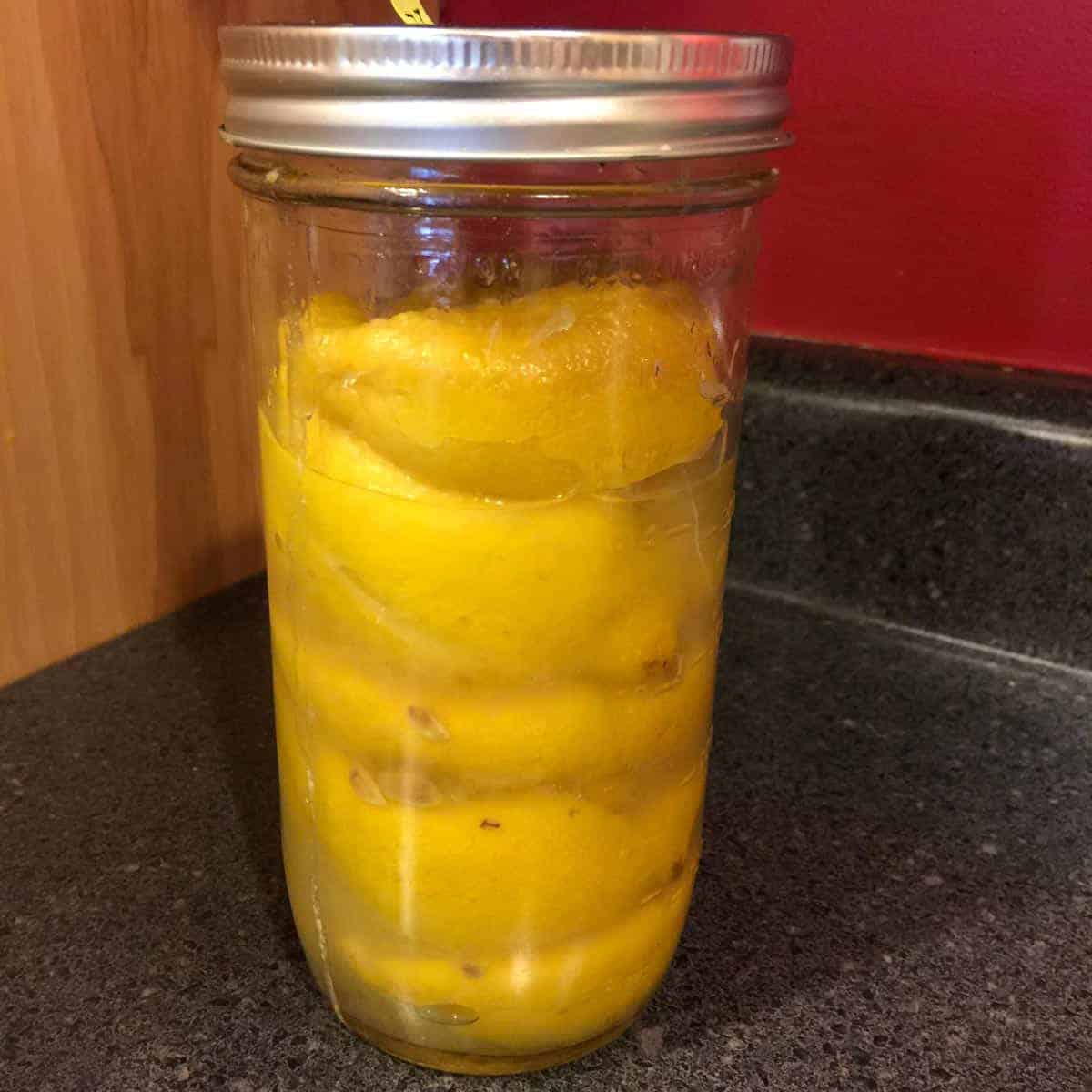 Jump to:
The introduction of the smoking and curing process was first introduced by our ancestors who were forced to find ways to make their food last in order to survive. They had to smoke meat, fish, and poultry or they had to cure produce, fish and a variety of meats using salt. There are several methods for smoking and curing but I'm talking about curing with salt here.
I love citrus and their flavors so I suppose the best (and easiest) place to start was with lemons. Preserved lemons offered the intense flavor without the overpowering sourness. You know, the one that puckers your lips and makes your mouth water.
🍋 Who uses preserved lemons?
North Africa, South Asia, and the Middle East use preserved lemons in a lot of their dishes. The cuisines here vary widely which means options to use your preserved lemons in a ton of different dishes.
It took 30 days for me to complete the preservation process. I was concerned the lemons wouldn't turn out because I didn't put enough lemon juice in the jar. Towards the end of the process, a cloudy liquid started to form. Luckily, the milky appearance is normal and happens quite often.
I made a couple of dishes using the preserved lemons as ingredients. Kind of like a test recipe for a test product. I cut off a small piece of the lemon and ate it so I could understand what the flavor profile was going to be like.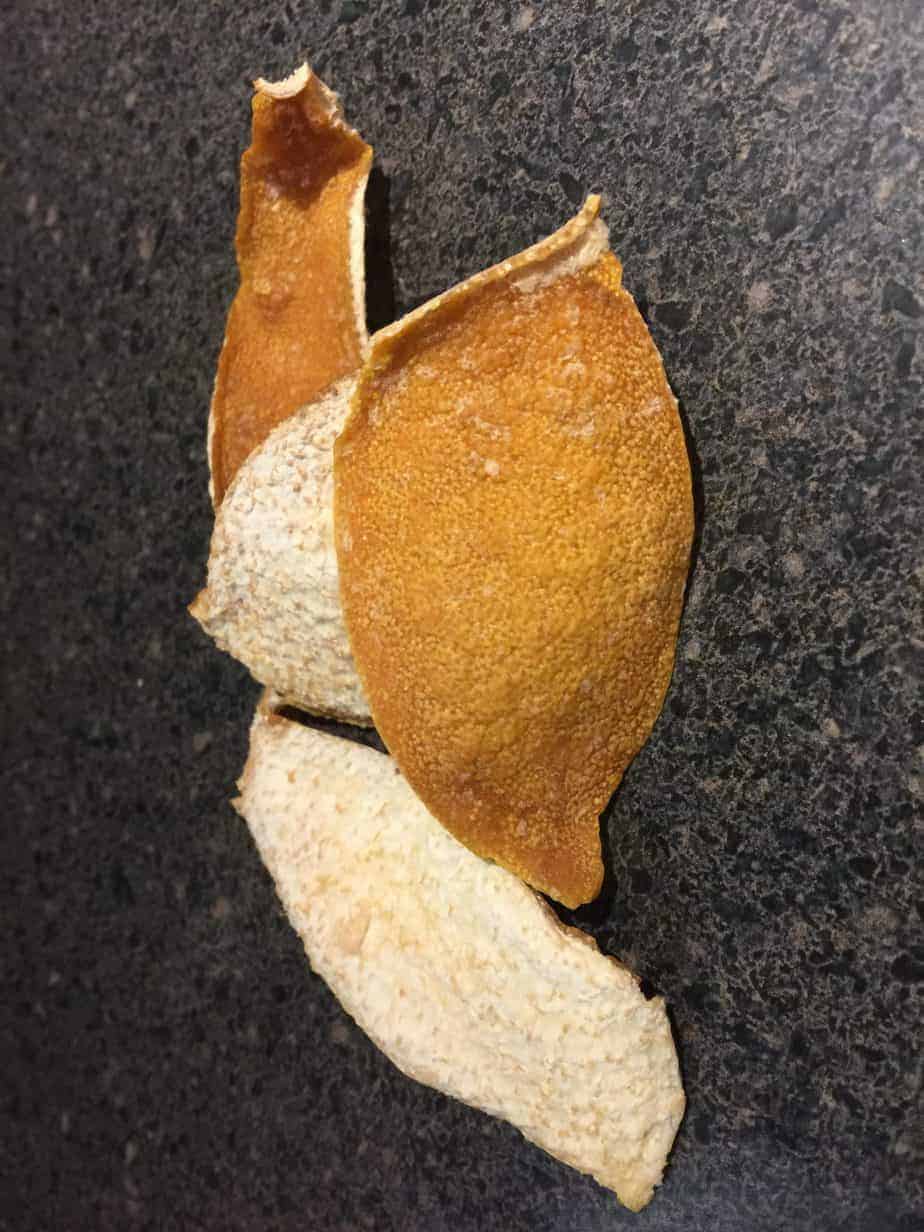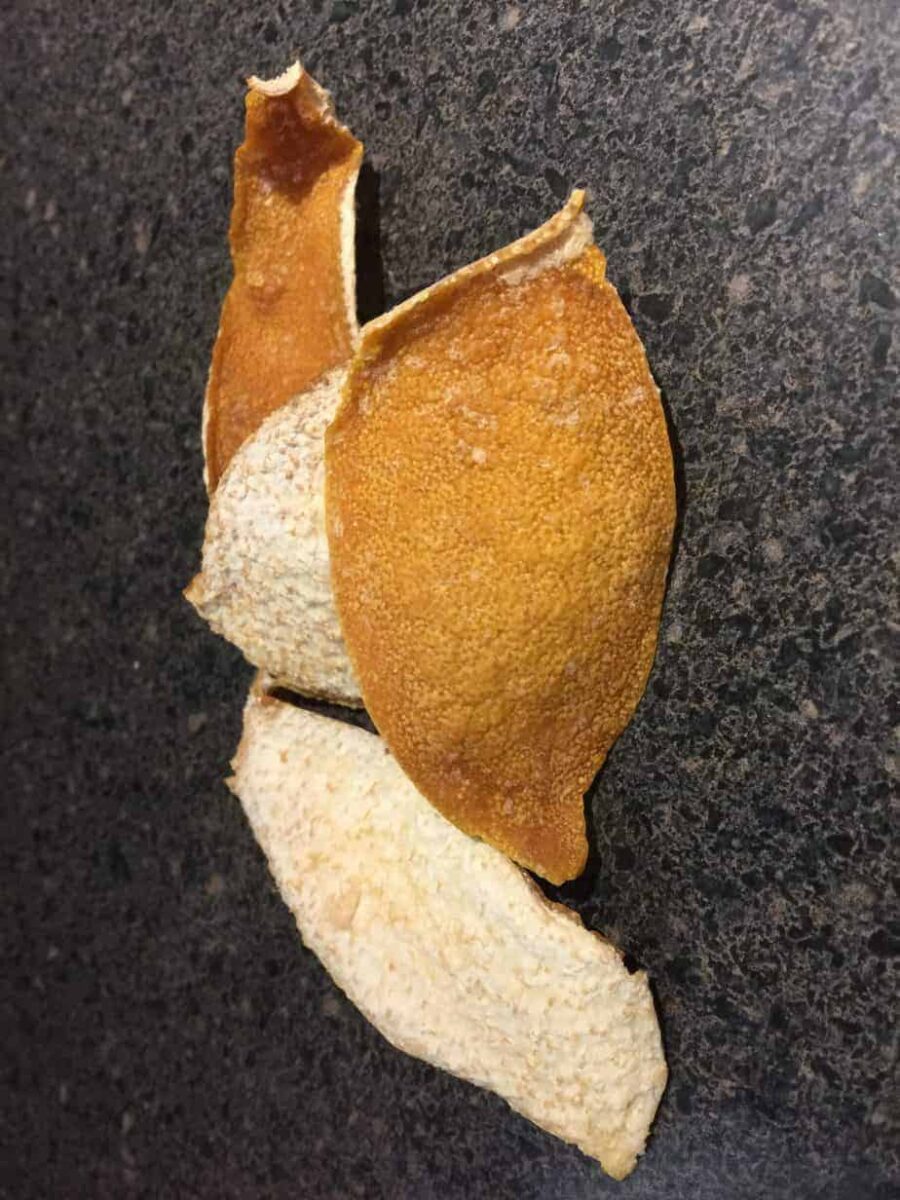 I created a pan-fried chicken dish with garlic cream and homemade pasta. Using the cleaned lemon segments, I removed the pulp and squeezed the pulp juice onto the chicken. I finished the dish by thinly slicing the lemon rind and tossing it in the pasta and sauce. As a result, it had a distinct lemony garlic flavor throughout the creamy sauce.
The second dish I did was a simple Moroccan chicken dish; at least a variation of it. I used boneless skinless chicken breasts, white wine, onions, garlic, and lemon. I place the chicken over some Basmati rice. The flavor was good but subtle and the dish needed a bit more of a punch. Maybe infusing some of the lemons with the rice would have been good.
📖 Other uses
Pasta dishes
Roasted Brussels Sprouts
Roasted Chicken
Sauteed green beans
Rice dishes. Maybe a Risotto
For dessert, why not try using some preserved lemon in a lemon curd?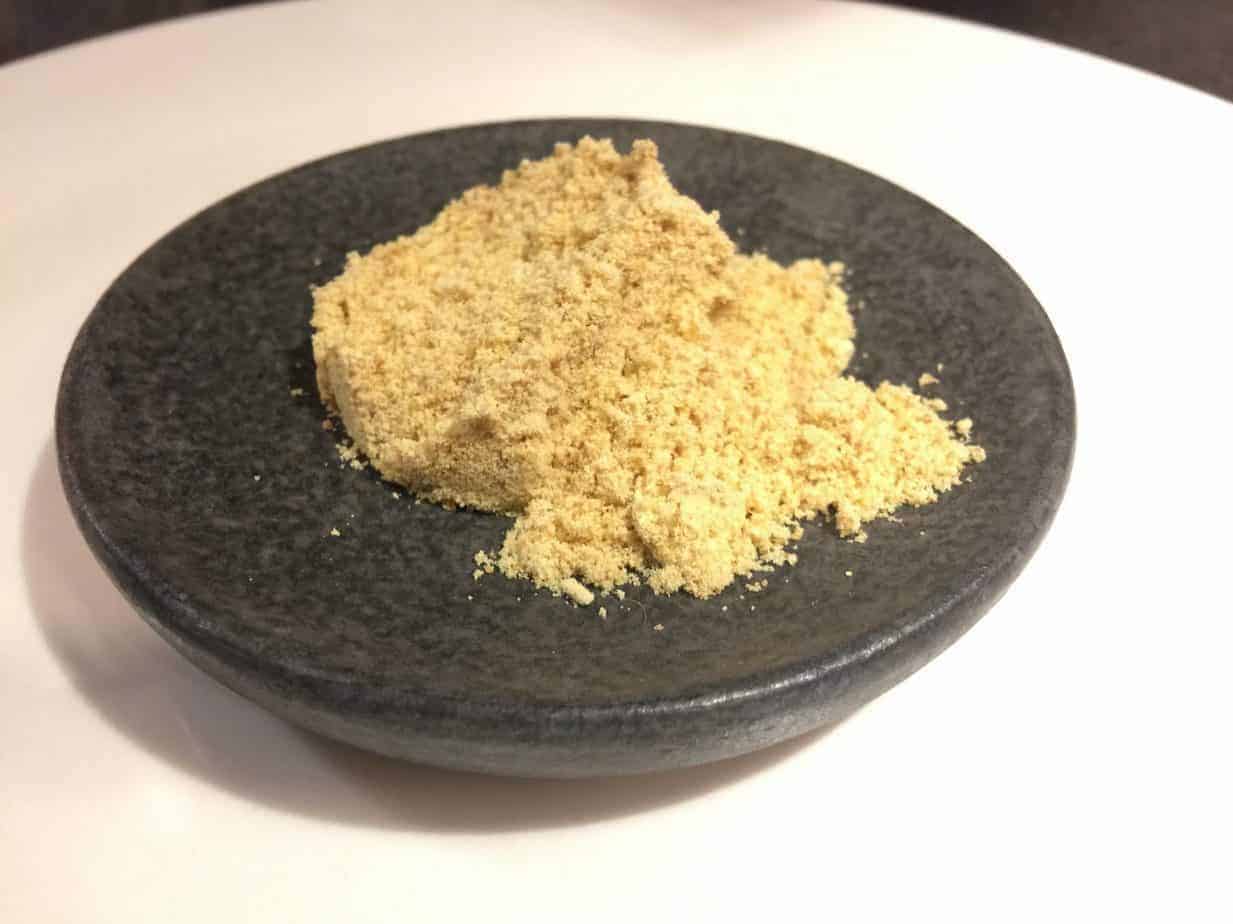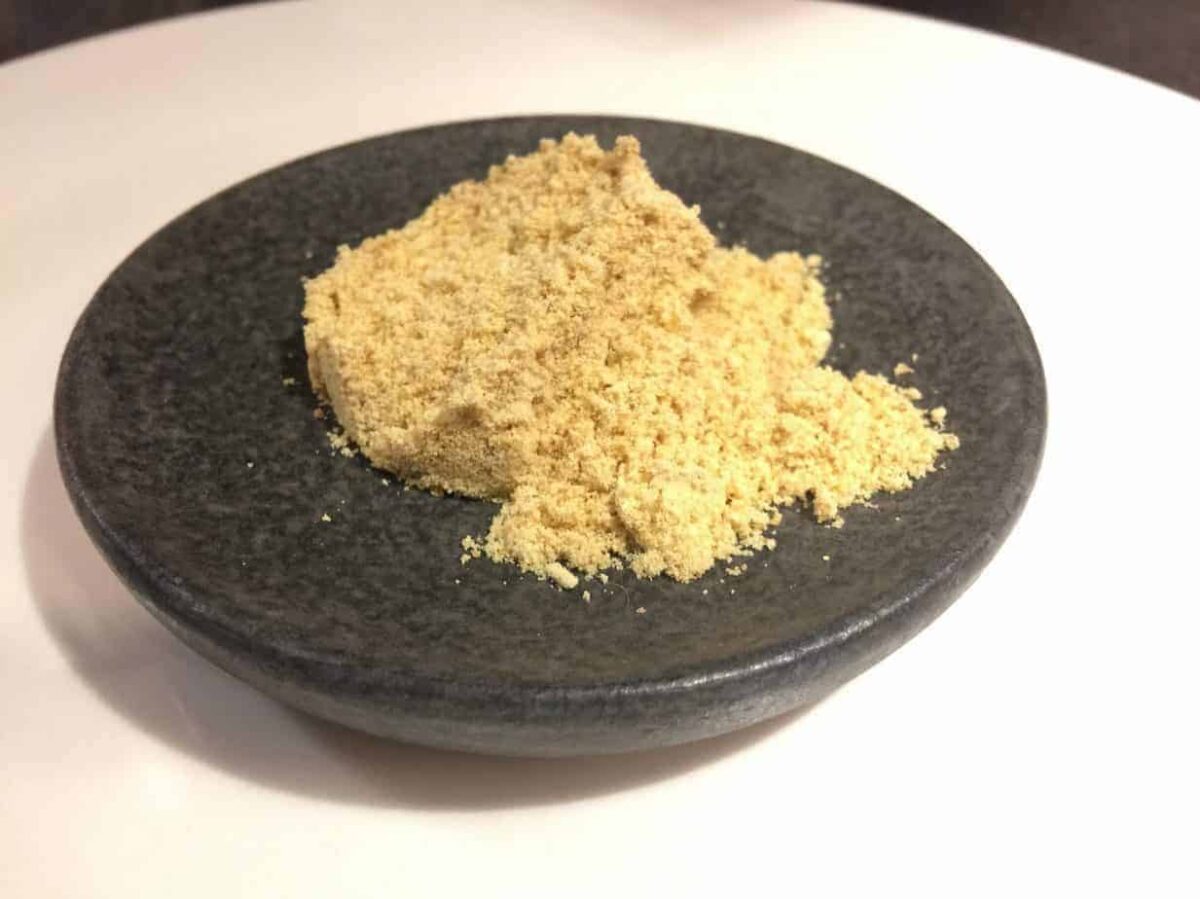 I placed them in my dehydrator for about 14 hours. I had the idea to reconstitute them in a sauce or a soup but then it occurred to me that I could grind the dried lemons and save them as a powder. You can use the powder in salad dressings or part of a seasoning ingredient for marinades or rubs. The question remains, where to start???
Here is the preserved lemon recipe.
If you used the lemons in your dishes, please take a minute to rate the dish and leave a comment letting me know how you liked it. Follow me on Facebook, Instagram, Pinterest, YouTube, and Twitter.