A roasted heirloom tomato sauce recipe works on so many levels because of the roasting and the fresh ingredients.
The flavor of the fresh heirloom tomatoes and the basil give this tomato sauce recipe it's depth. The rich and silky texture is a great start to any tomato-based dish.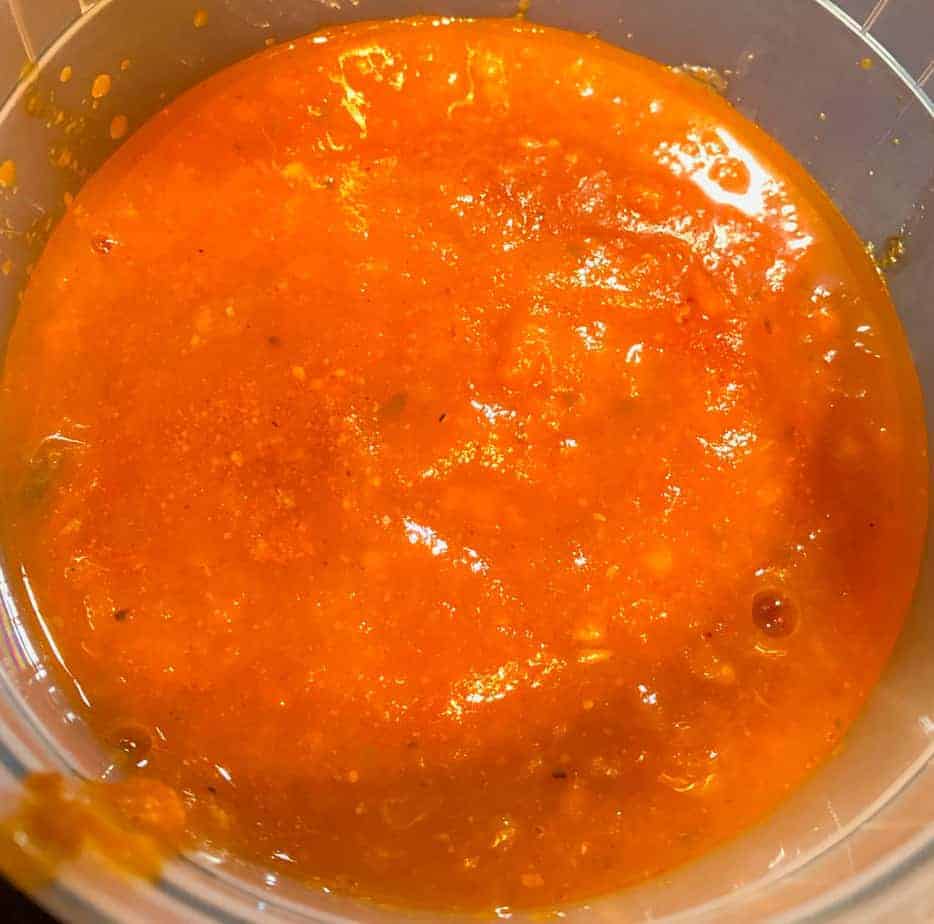 What are heirloom tomatoes
Heirloom tomatoes are an open-pollinated and non-hybrid tomato. Meaning that cultivators depend on birds, bees, and the wind to pollinate. They are not genetically modified and therefore, they are less shelf-stable and less resistant to disease.
Heirloom tomatoes are grown from plant seeds that are at least a minimum of 50 years old. They have a wide range of colors, flavors, shapes, and sizes.
Oven roasted heirloom tomatoes
Roasting any food at a high temperature ensures that you can get a nice brown color on your food. This will change the flavor profile of the food you are roasting and will create an added depth of flavor to your dish.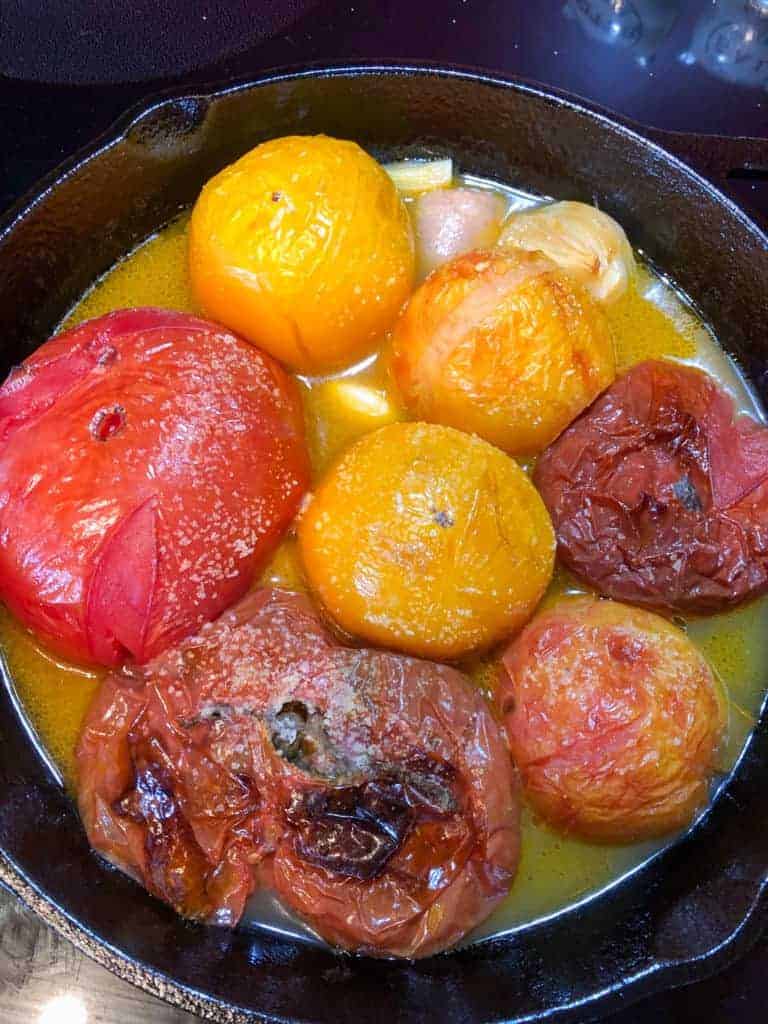 Fresh herbs vs dried herbs in your tomato sauce
When adding herbs to any dish, you must remember the proper way to use them and when to add them.
Fresh herbs are more delicate and require less cooking time to avoid their flavor from diminishing. Dried herbs are more pungent than fresh so you want to use them at the beginning of the cooking process.
So remember:
Fresh herbs - add towards the end, or at the end of the cooking process.
Dried herbs - add towards the beginning, or at least by the middle of the cooking process.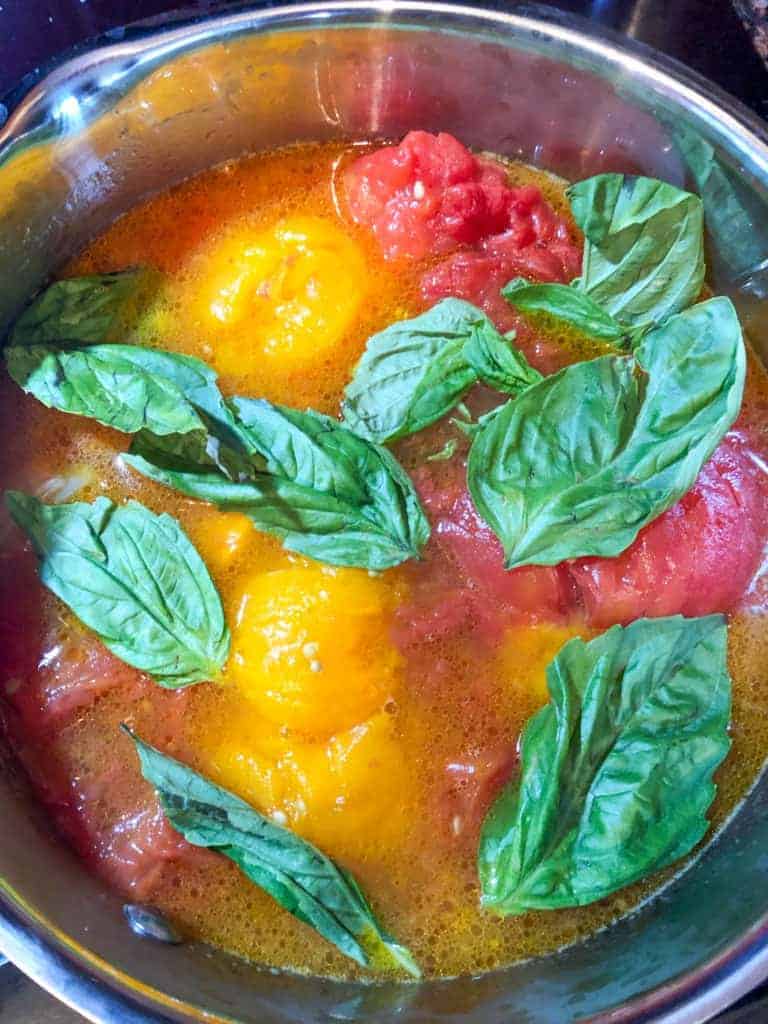 If you love this roasted heirloom tomato sauce, You'll also love these recipes:
How to make the best bolognese sauce - You could incorporate your heirloom tomatoes with this meaty sauce.
Tomato Sauce - a quick and easy marinara sauce.
Pasta Dough - fresh pasta that you can make in minutes.
Helpful Hints
Can heirloom tomatoes be canned? - YES! They need to be canned according to the water bath canning method.
Can you freeze tomato sauce? Absolutely. After they are cooled and placed in freezer-friendly containers, they are good for at least 3 months.
If you tried the Roasted Heirloom Tomato Sauce recipe, please take a minute to rate the recipe and leave a comment letting me know how you liked it. Follow me on Facebook, Instagram, Pinterest, YouTube, and Twitter. Tag me with #joeeatsworld
📖 Recipe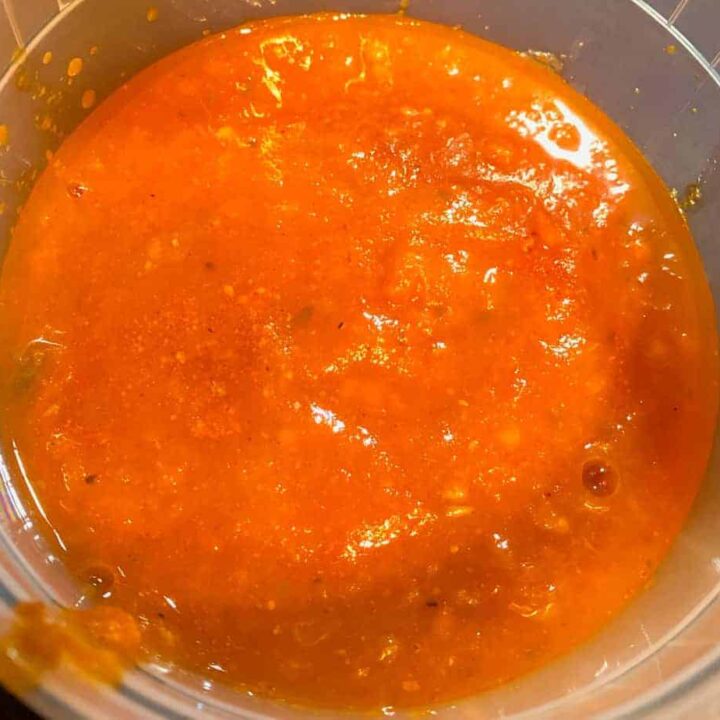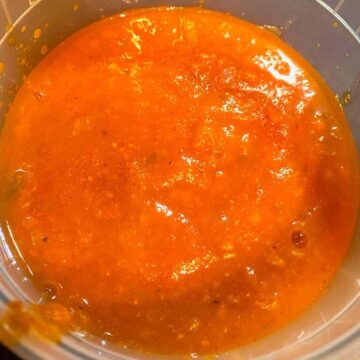 Roasted Heirloom Tomato Sauce
A roasted heirloom tomato sauce recipe works on so many levels because of the roasting and the fresh ingredients.
Print
Pin
Rate
Ingredients
5

lbs

heirloom tomatoes

2

garlic cloves

1

medium shallot, quartered

2

tablespoon

extra virgin olive oil

2

tablespoon

red wine

2

tablespoon

fresh basil leaves, fine chop

1

tablespoon

granulated sugar

1

teaspoon

kosher salt

½

teaspoon

pepper
Instructions
remove the cores and stems from the tomatoes.

rub tomatoes with the olive oil and season with salt and pepper

place tomatoes, shallots, and garlic in oven-safe pan and roast for 15 minutes or until browning occurs.

remove from oven, let cool to the touch.

remove the skin from tomatoes

place the tomatoes, garlic, shallots, their liquid and remaining ingredients (except basil) into a large saucepan and simmer for 1 hour and 15 minutes.

add fresh basil. Simmer for another 15 minutes to infuse basil.

Serve or let cool and store.
Disclaimer: I may earn a commission from qualifying purchases through the Amazon Affiliate program and other affiliate links at no additional cost to you.
Notes
Substitue 1 tablespoon dried basil for the fresh basil 
You can omit the red wine if you wish
add more salt, pepper, and sugar to taste
Keyword:
tomato, tomato sauce