Disclaimer: My trip was provided courtesy of a press trip but all opinions about the trip and events are my own. Please note there are affiliate links and at no additional cost to you, I may earn a commission if you make a purchase.
It's difficult to encapsulate the feel of Puerto Rico with just one image (or a paragraph for that matter). This is why our Puerto Rico travel guide is extensive – there is so much to express. Once you land on the island you are swept up in the magic of the Caribbean.
Puerto Rico and its people are more than rum, the tropics, and food. They are a group of happy energetic people that are proud of their heritage and culture and for good reason. They love to share everything whether it's hand-crafted cocktails or a meal. They are all too eager to share the history of their island and show you all the things that they love in the hopes that you too will fall in love with it. We know we did when we visited.
Jump to:
When you discover Puerto Rico on your own, you will never stop thinking about it and you will always find a way to return to it. You will need to take a bus or rent a car to visit outside of Old San Juan but it is well worth the effort to get away from the tourist traps and catch a glimpse of the real Puerto Rico.
Where is Puerto Rico Located?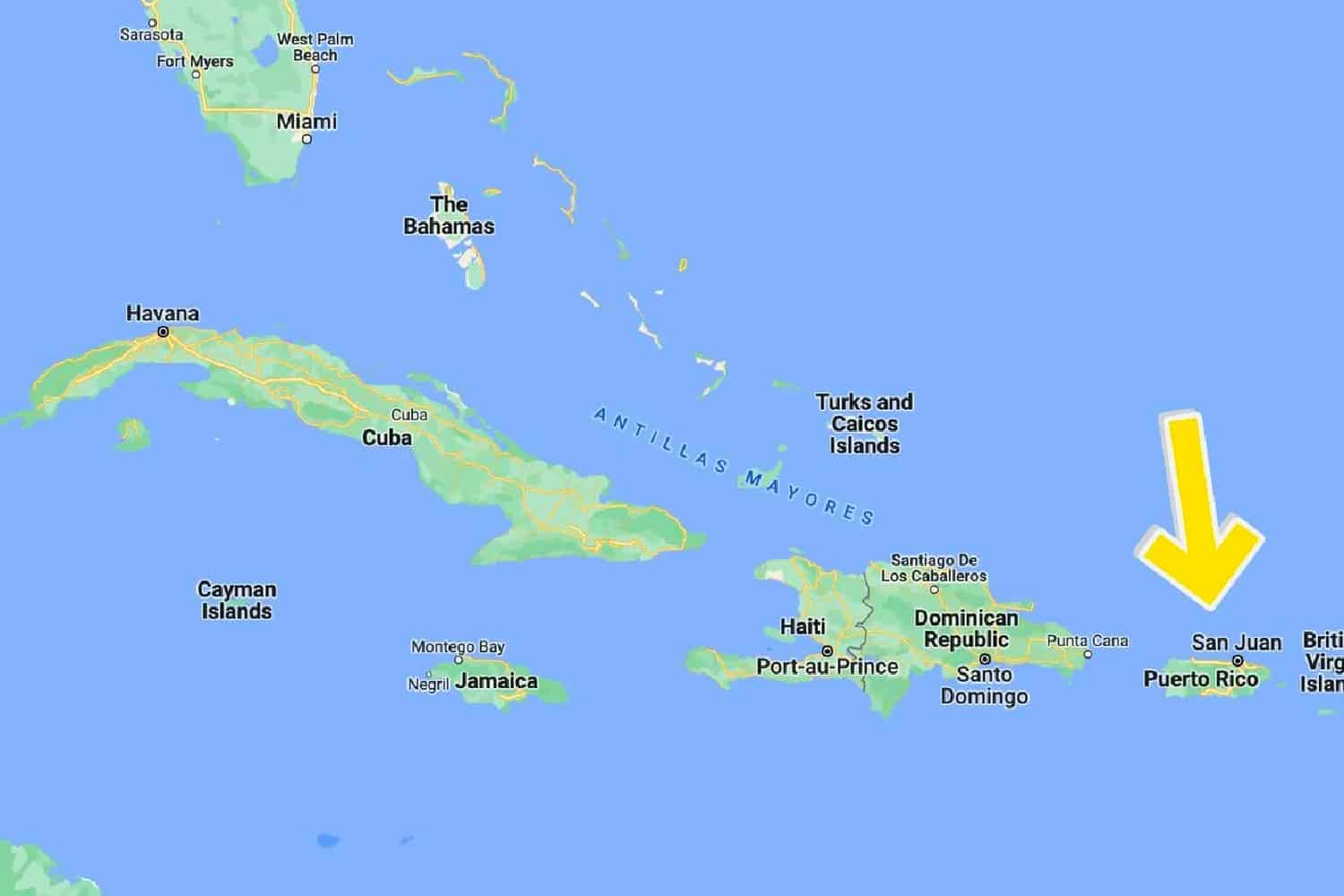 Puerto Rico is located Southeast of Miami between the Caribbean sea and the Atlantic Ocean. It is east of Cuba and the Dominican Republic but west of the Virgin Islands and is in the Atlantic Zone (GMT-4).
When Is the Best Time To Go to Puerto Rico?
You can visit Puerto Rico year-round and the best time of year to visit is a personal preference. Puerto Rico is a warm tropical location so be aware it will be the hottest during the summer months. If you are looking for great travel deals, then look for travel from June through August.
If you would like to visit during the colder months of the year, expect to pay a little more for travel and accommodations since this is their peak tourist season.
Things to Know When Visiting Puerto Rico
U.S. citizens don't need a passport to visit
U.S. citizens can use their regular cell service without roaming fees
Puerto Rico just celebrated their 500 year anniversary
You can visit by air or cruise ship
Where to Stay
Four Points by Sheraton Caguas Real Hotel & Casino
Stay just a short drive outside of downtown San Juan at the skirts of Puerto Rico's central mountain range. Guests of Four Points by Sheraton Caguas Real Hotel & Casino can enjoy beautiful mountain views and easy access to local area attractions. Explore Puerto Rico during the day and the casino at night. If you are looking for a pool day, grab a chair and lounge by the tropical pool.
Coqui del Mar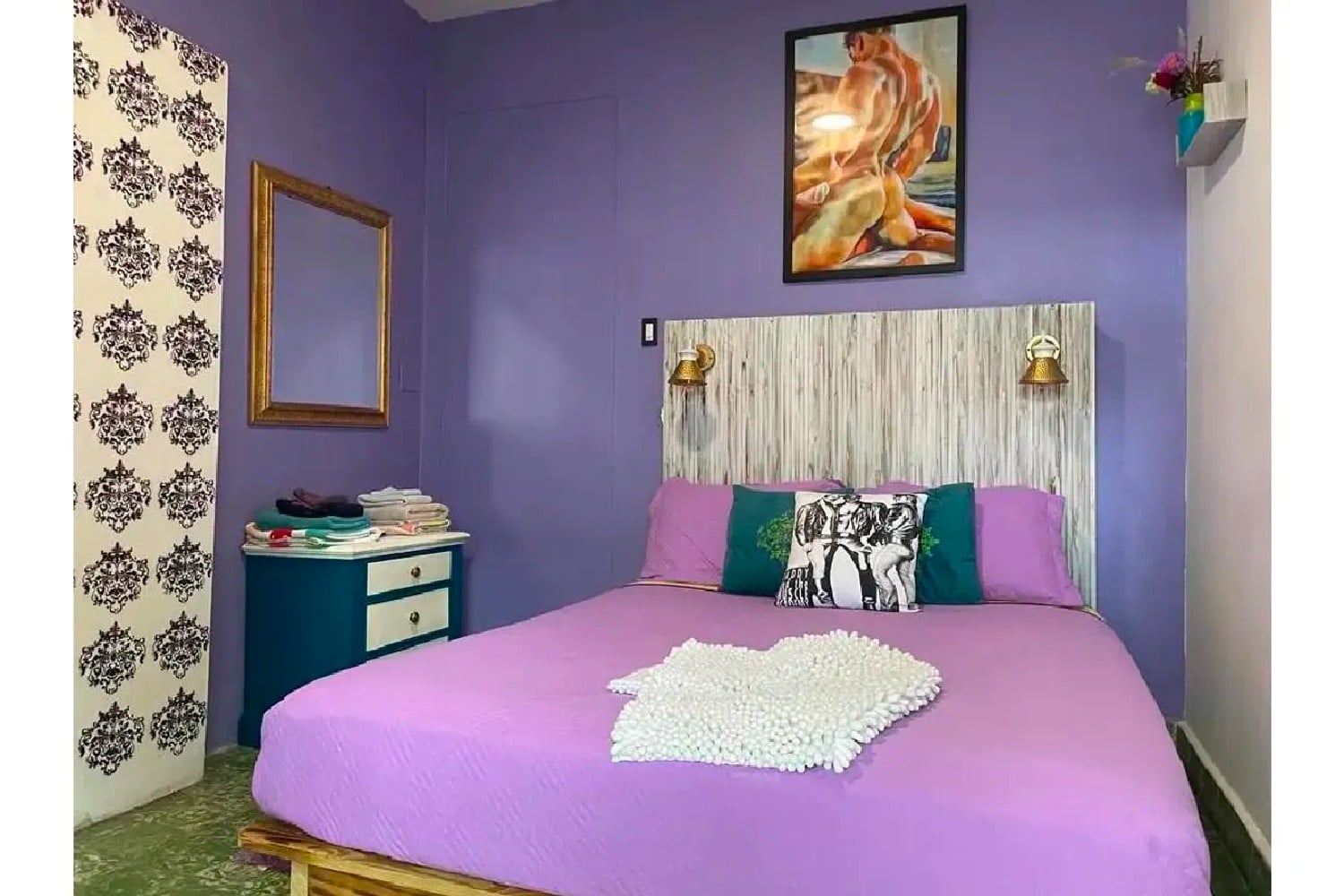 LGBTQ+ owned guesthouse, which has earned recognition for its vibrant and wild times. It is a fully clothing-optional, adult-only location that is well-liked amongst the gay community of Puerto Rico, especially for their weekly Saturday evening gay pool parties. The guesthouse has different options for its guests, from gay hostel-style, shared rooms with twin beds, to more spacious, private apartment-style units with private kitchens. They also offer "gay tours" that traverse the local rainforest or off-the-beaten-path beaches.
The Tryst Beachfront Hotel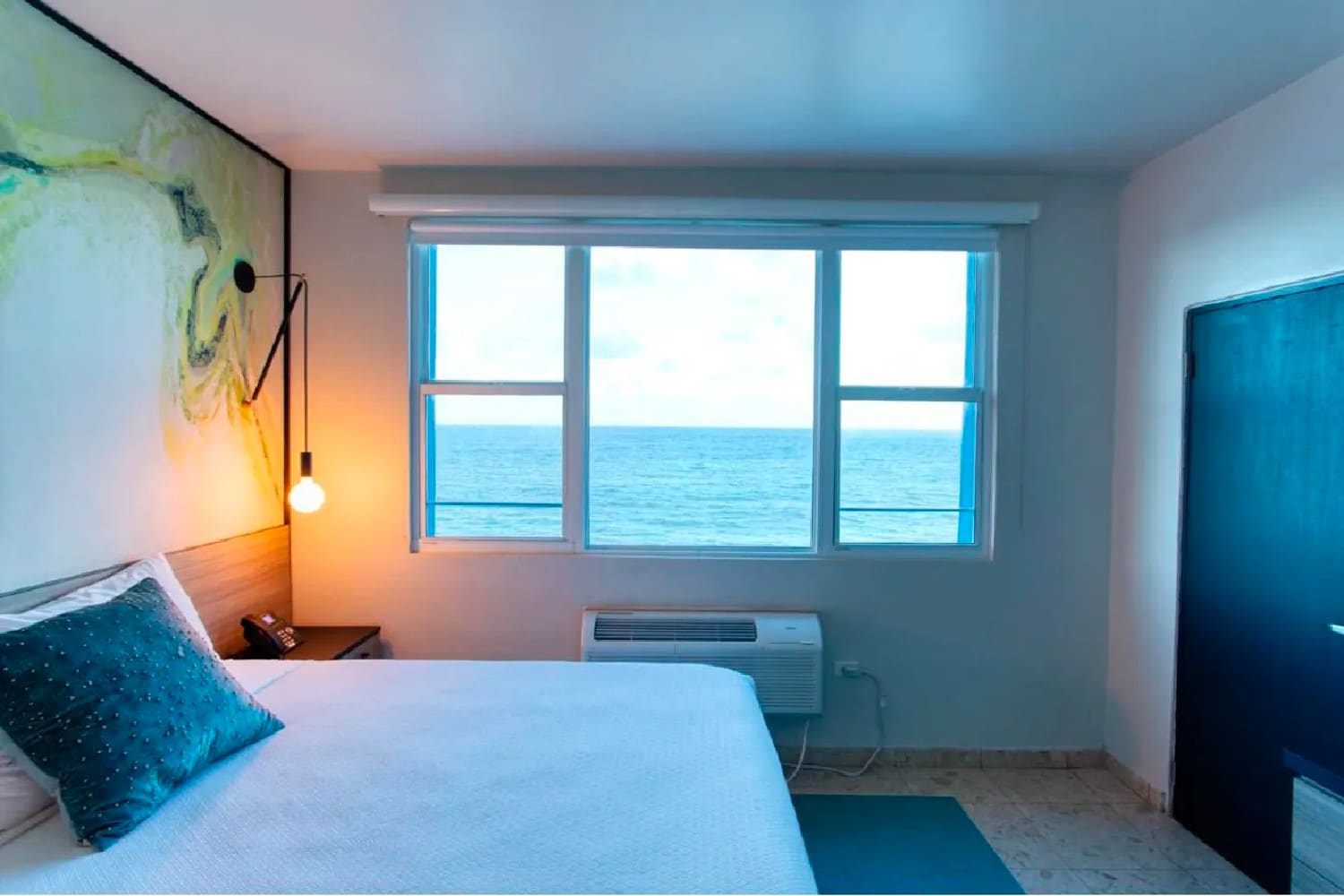 Formerly known as the Atlantic Beach Hotel, The Tryst Hotel continues the LGBTQ tradition of its predecessor. It offers top-notch amenities that can meet the needs of all types of travelers. The main attraction is the property's penthouse suite, which offers a sweeping view of Condado beach – popularly known as the "gay beach of Puerto Rico"-, plus two bedrooms and all basic technology-related amenities such as Wi-Fi and a flat-screen TV to ensure a wholesome stay. The boutique hotel also features the Tryst Petite, a small room for single travelers who are looking for a comfortable and intimate stay right in front of the beach. The Tryst Hotel is the only beachfront hotel in Condado beach.
Hotel Miramar San Juan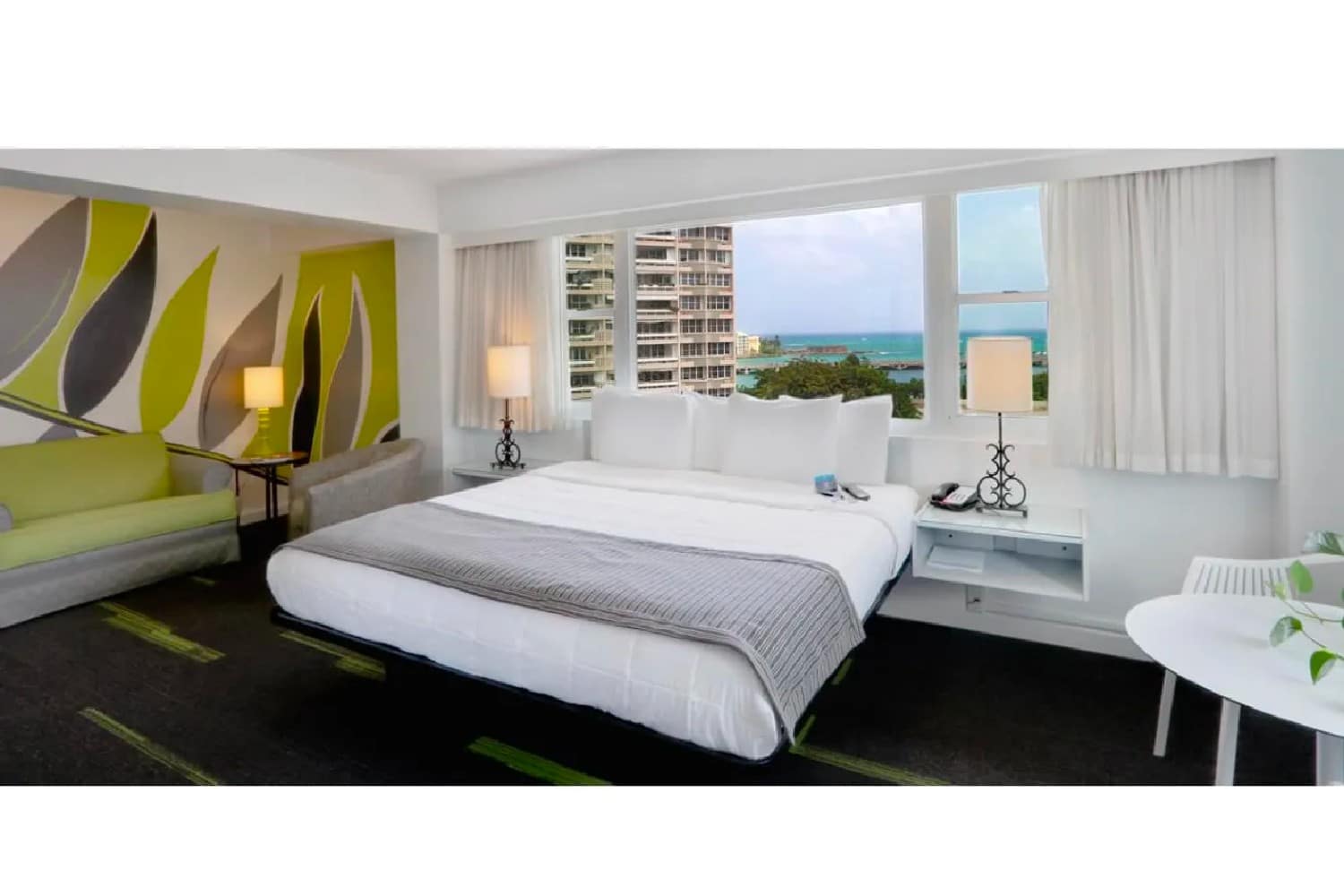 Hotel Miramar is a smaller, 48-room hotel, but boasts the same standard amenities of traditionally larger hotels. Among the standout resources offered at Hotel Miramar, its front desk concierge service goes above and beyond by offering to arrange car rentals, tours, and other special services, making it the ideal option for LGBTQ travelers looking for a breezy vacation. The hotel also features an open-air fitness zone and gymnasium for active travelers, while those looking to relax can visit the rooftop pavilion, ocean view terrace, and a cozy café all on the hotel's premises. Near the hotel's vicinity are La Placita de Santurce, a must-visit entertainment destination for all food, drinks, and dance enthusiasts. Everyone is welcomed at La Placita's street party, making it an easy choice for LGBTQ travelers to visit.
The Wave Hotel Condado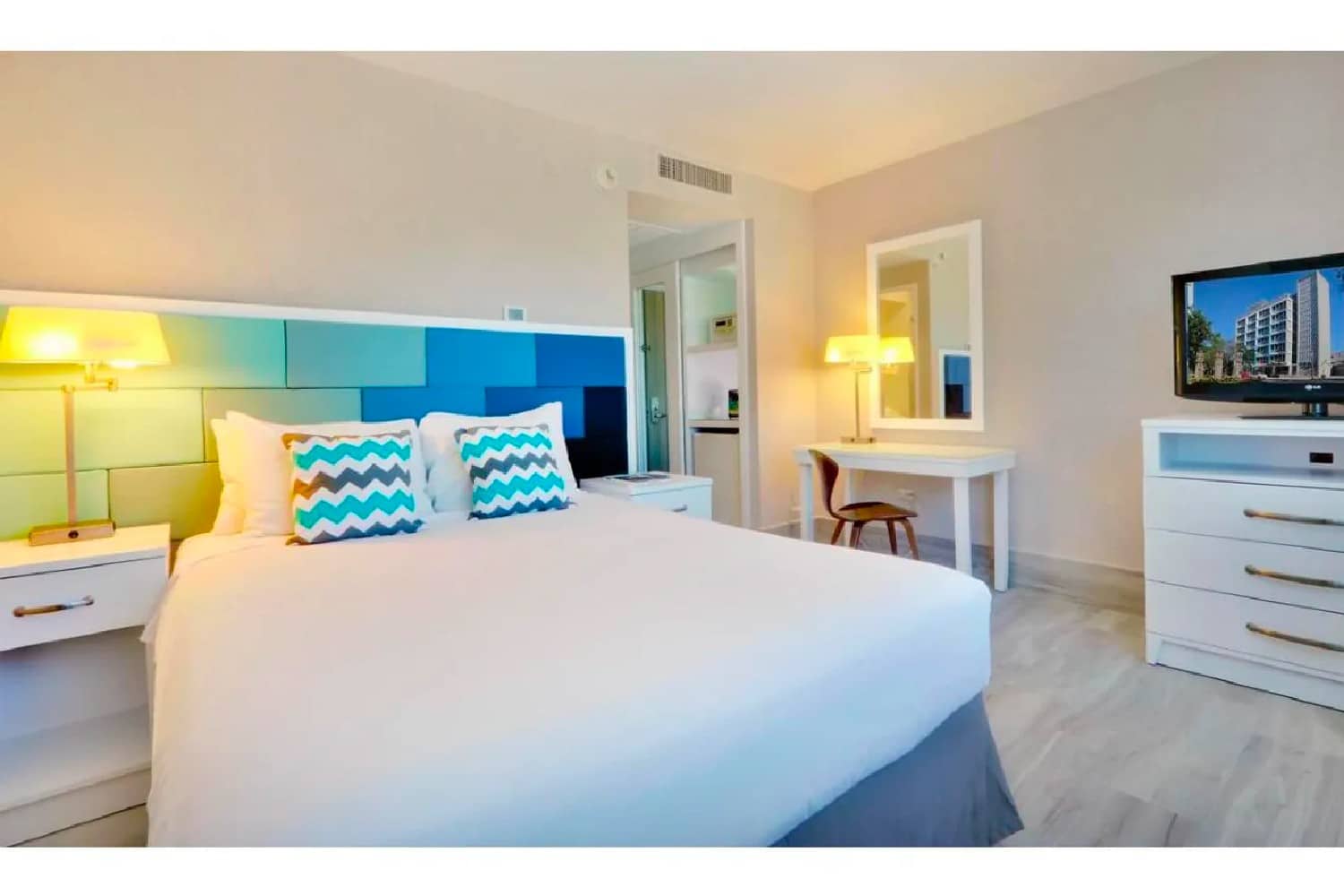 The Wave Hotel is another boutique hotel located just steps away from the LGBTQ-friendly Condado beach. Travelers that stay at this hotel can do so with confidence knowing that it offers incredible amenities and three different types of rooms ranging from double twin beds to the "Comfort King" room. The rooftop at the Wave Hotel also offers a stunning view of the beach, mountains, and nearby lagoon. After a sunny day at the beach, guests can spend their evening on the opposite end of the property where the LGBTQ scene comes to life. There are multiple bars where guests can try an island staple, the Piña Colada, and dance to their heart's content.
Palacio Provincial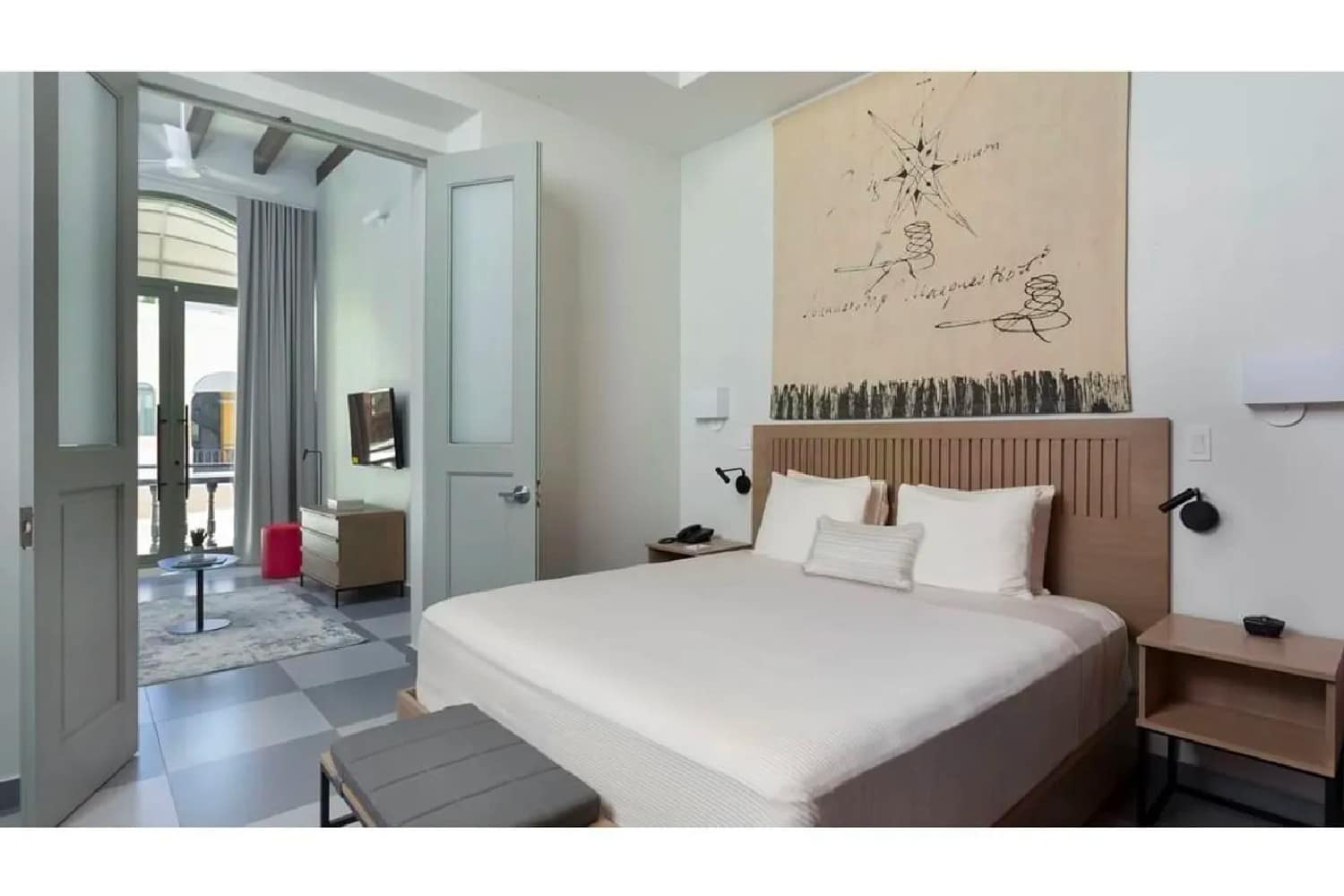 Located in Old San Juan, the impressive 19th-century hotel is a harmonious blend of traditional and modern. It offers a rooftop pool deck with ocean views, as well as an outdoor restaurant and bar. The location is LGBTQ+ friendly and welcomes all guests regardless of gender identity or orientation.
Dreamcatcher by DW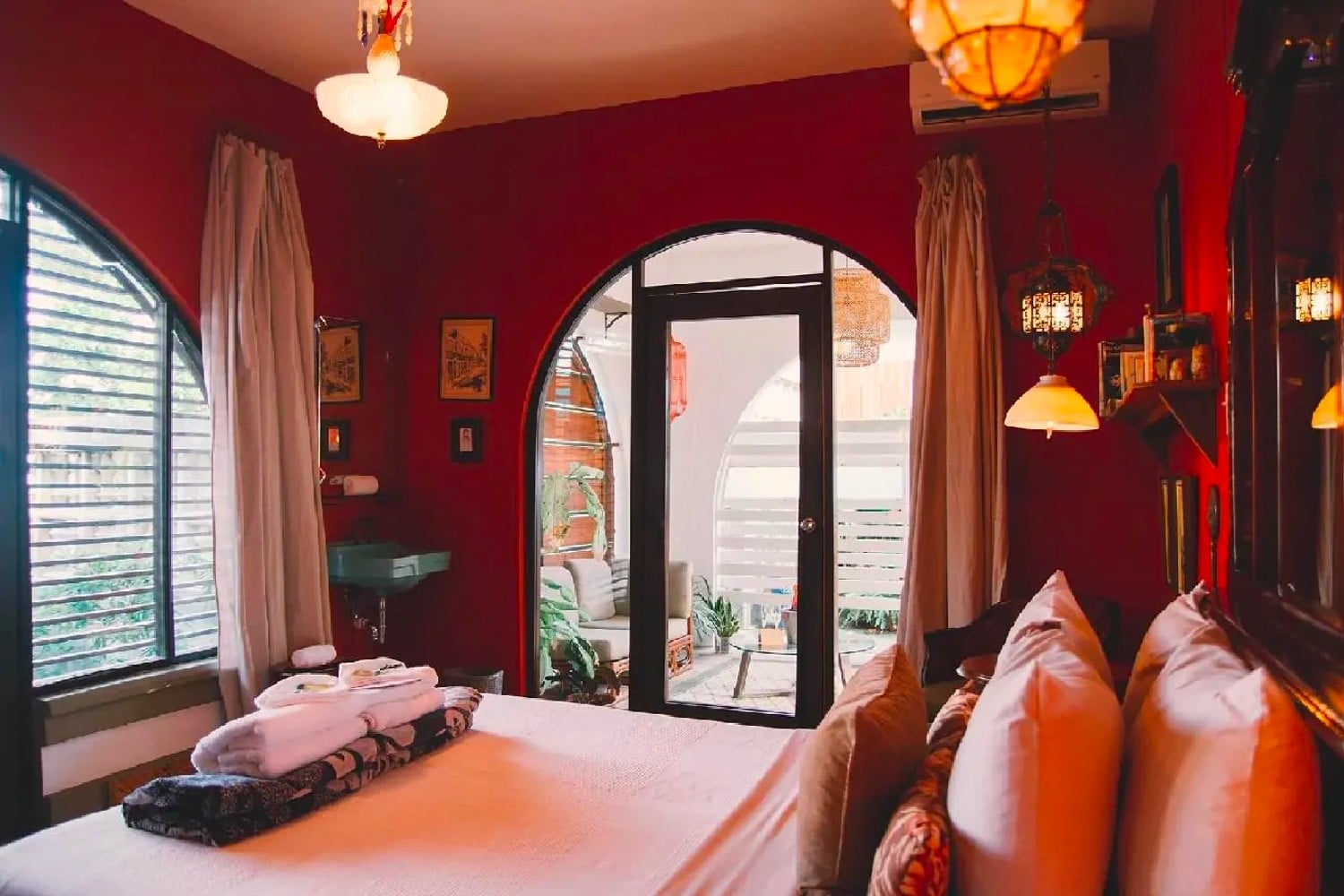 Located in San Juan, Dreamcatcher is a unique stay for the eco-consciousness traveler as it is the Island's only "vegetarian gay-owned hotel." Everything on site is organic centered around locally sourced produce and community focus. Guests can pick from a variety of rooms and suites, each with its unique flair to promote wellness and a restful stay.
Where to Eat
La Casita de Rones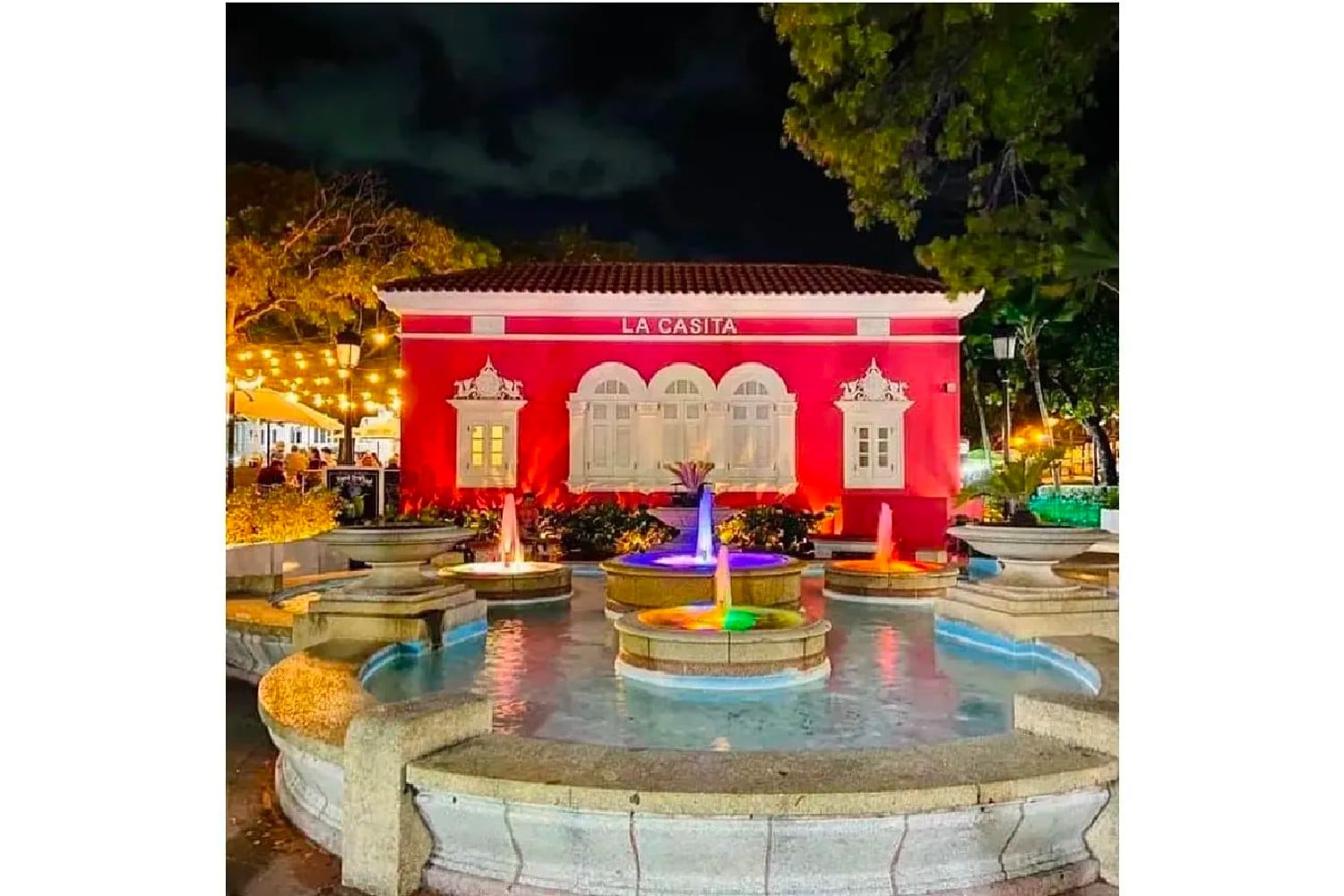 It's a tough call but at La Casita de Rones, you can eat AND drink. This rum bar has it all including the Rums of Puerto Rico, which are the 5 primary brands found in Puerto Rico. The full-service restaurant offers up flavorful local cuisine in a lively atmosphere. Ask to sit on the patio so you can enjoy the Caribbean atmosphere and get the full effect of paradise as you sip on your rum flight.
El Grifo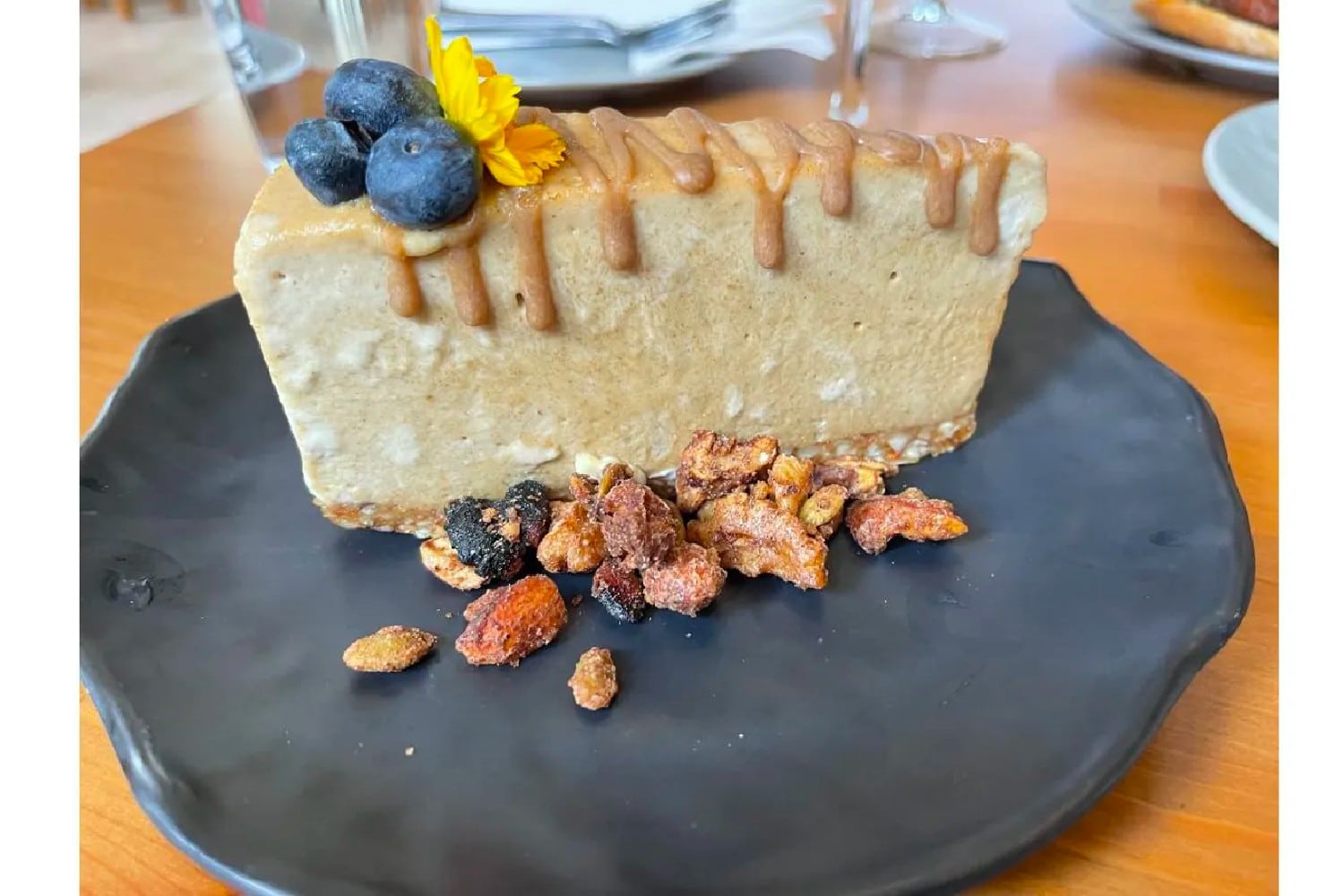 One of the best vegan restaurants you can find. It's worth the trip to Caguas if you're in Puerto Rico. The focus is on local, sustainable plant-based culture. They have a vegan beer, vegan salmon and lox, and even vegan cheesecake all made fresh and in-house. (except the beer). Food is prepared when ordered whether it is dine-in, take-out, or through their online store. El Grifo also offers in-person Vegan Cooking Classes; if you can't make a class while visiting the island, you can always pick up their digital cookbook!
Funche Restaurant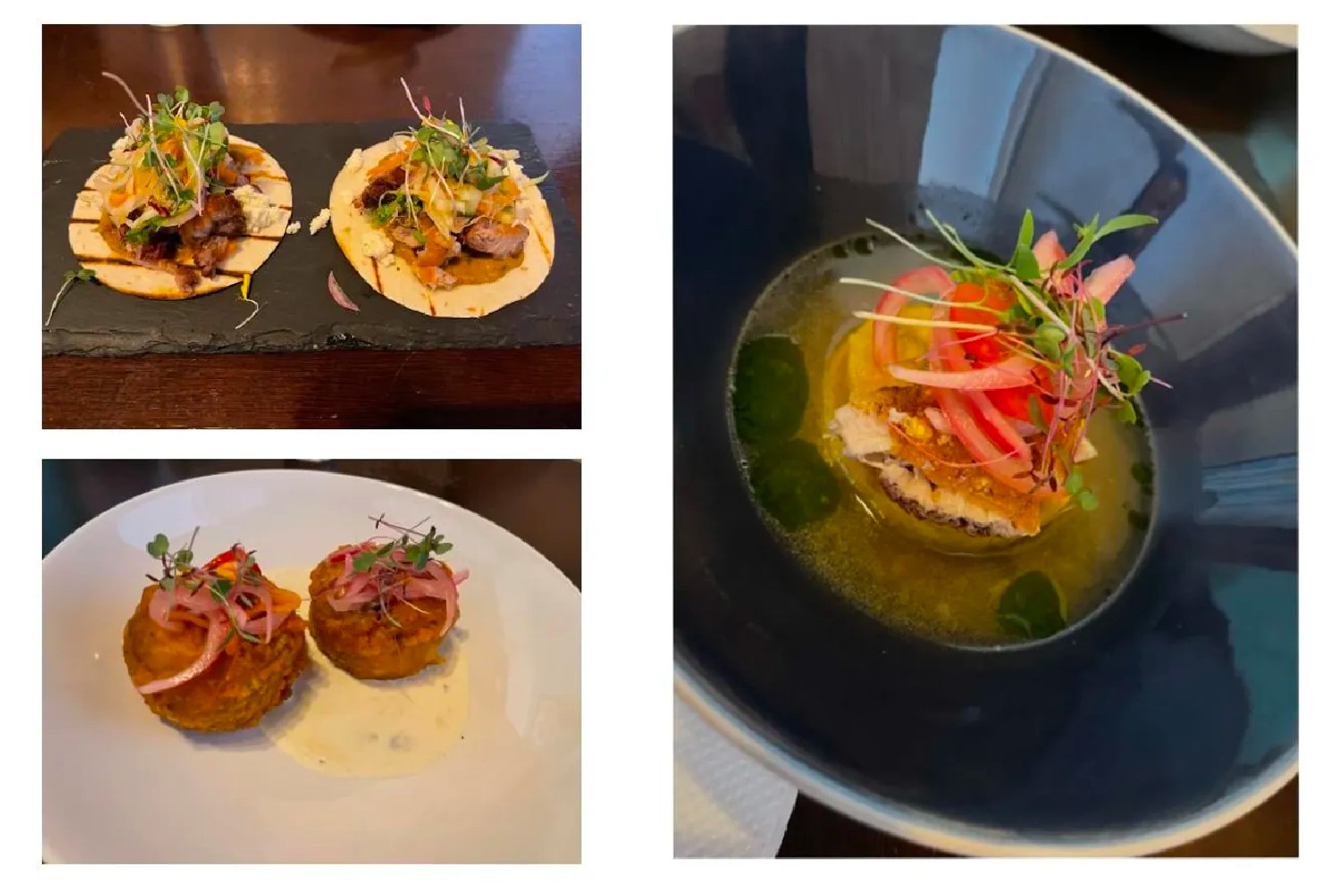 What do you get when you cross Creole with the Caribbean flavors of Puerto Rico? You get Funche (pronounced Foon-chey) of course. Funche is tucked away into a little corner shop that resembles a strip mall parking lot. This unassuming location packs them in and offers up some of the freshest cuisines around. Available for lunch, dinner, and groups, you can order from the menu or get a tasting course, which we recommend. This is a restaurant that is Michelin quality in food and presentation and it is a must-visit without a doubt.
El Nido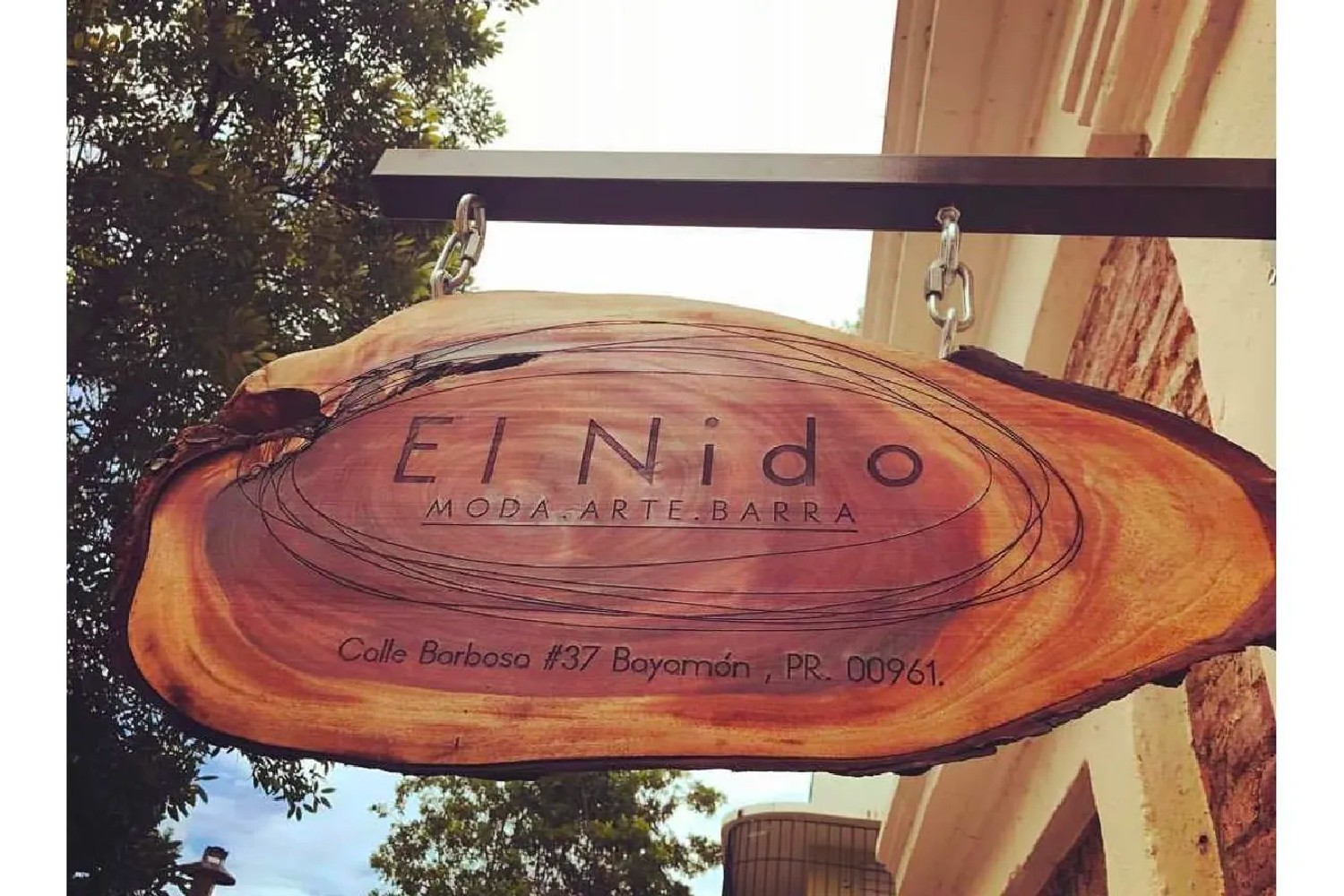 El Nido is located at one of the mass transit train station stops and is a combination fashion-art bar. Imagine, hopping off the train, stopping for a quick bite and a cocktail all the while shopping for local brands and artists. El Nico has two locations and offers music from local artists as well. Seriously, it's like an everyday street fest with food, drink, vendors, and sometimes, music.
La Central by Mario Pagán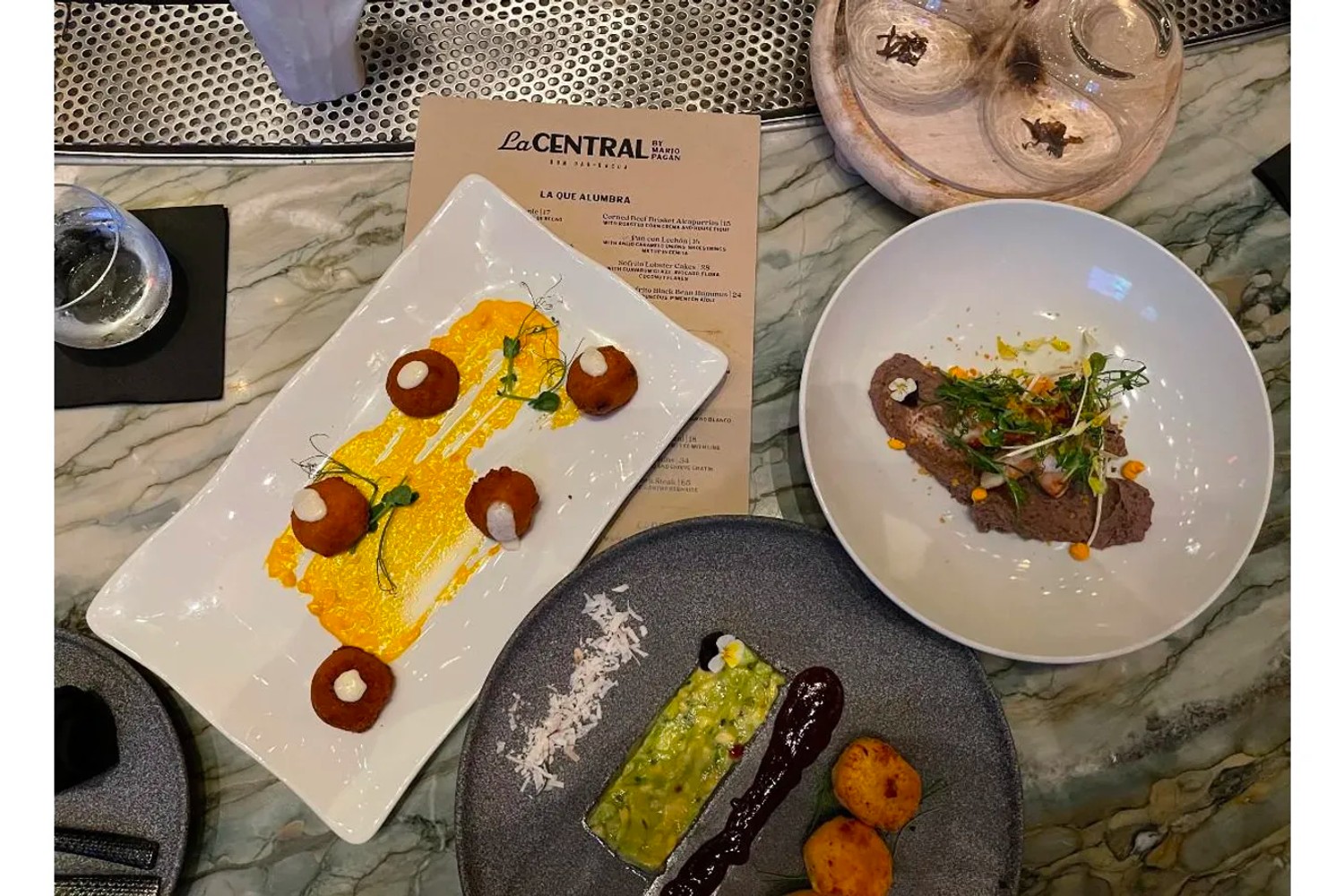 Dine at La Central as Chef Mario Pagán takes you on a journey of bold flavors as you get immersed in Puerto Rico's roots and traditions through food. La Central pays homage to Puerto Rico's history of "la caña de azúcar" by using sugar cane and rum in its dishes. After watching the mixologists at the bar create spectacular cocktails, take a trip to the VIP room lounge that is available for cigars and more cocktails.
Where to Drink
Fok Brewing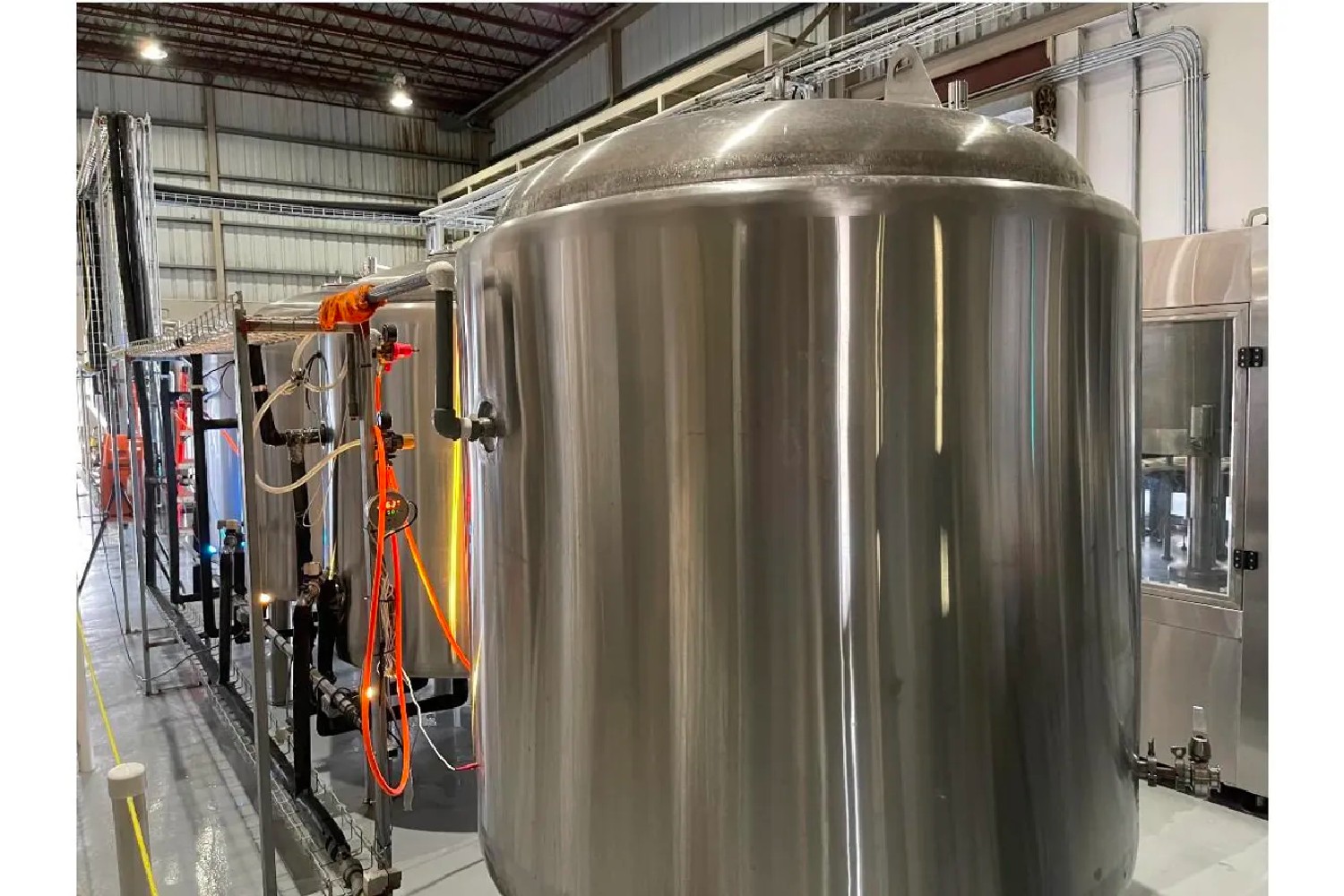 This brewing company started its beer business with just 3 flavors and soon expanded to 21 full-flavored beers. They brew locally and distribute throughout the island. You can watch some of the brewing processes by the large vats they have on-premises. As far as food goes, there are 3 chefs that focus on local and sustainable food from surrounding farmers and local brands. They have a large outdoor space with tables and a stage where they host local musicians. During the pandemic, they were even hosting a drive-in theater at no cost to the customers so everyone didn't feel so confined to their homes.
The Sangria Factory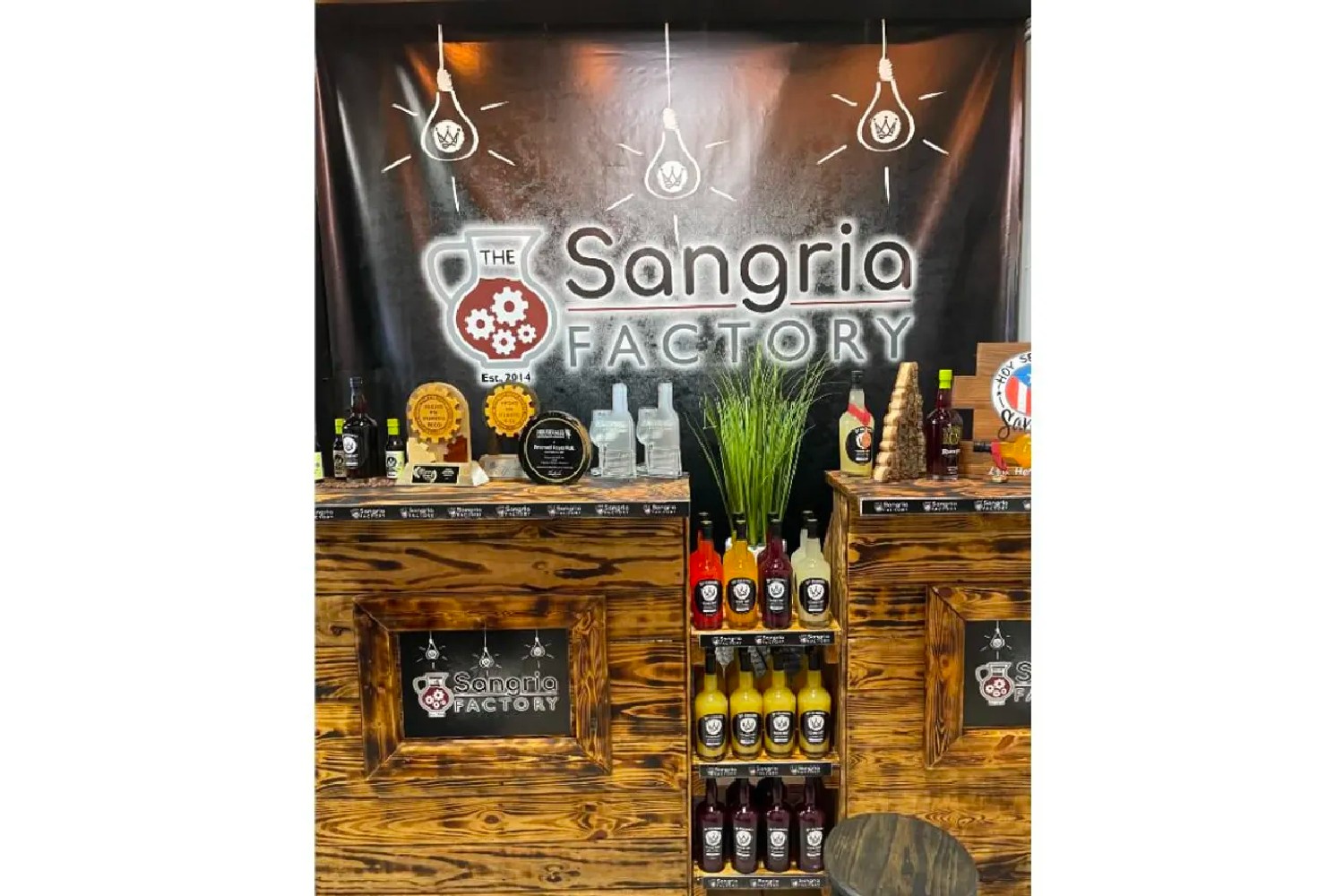 If you love sangria, then you'll love Los Hermanos Sangria. They use locally produced rums and fruit to make their sangria. They carry flavors such as tamarind, passion fruit, mango, and many more. They have a tasting room if you can't quite make up your mind about which flavor you want. Unfortunately, they don't ship products out, they are only available for pickup only.
Arena Medalla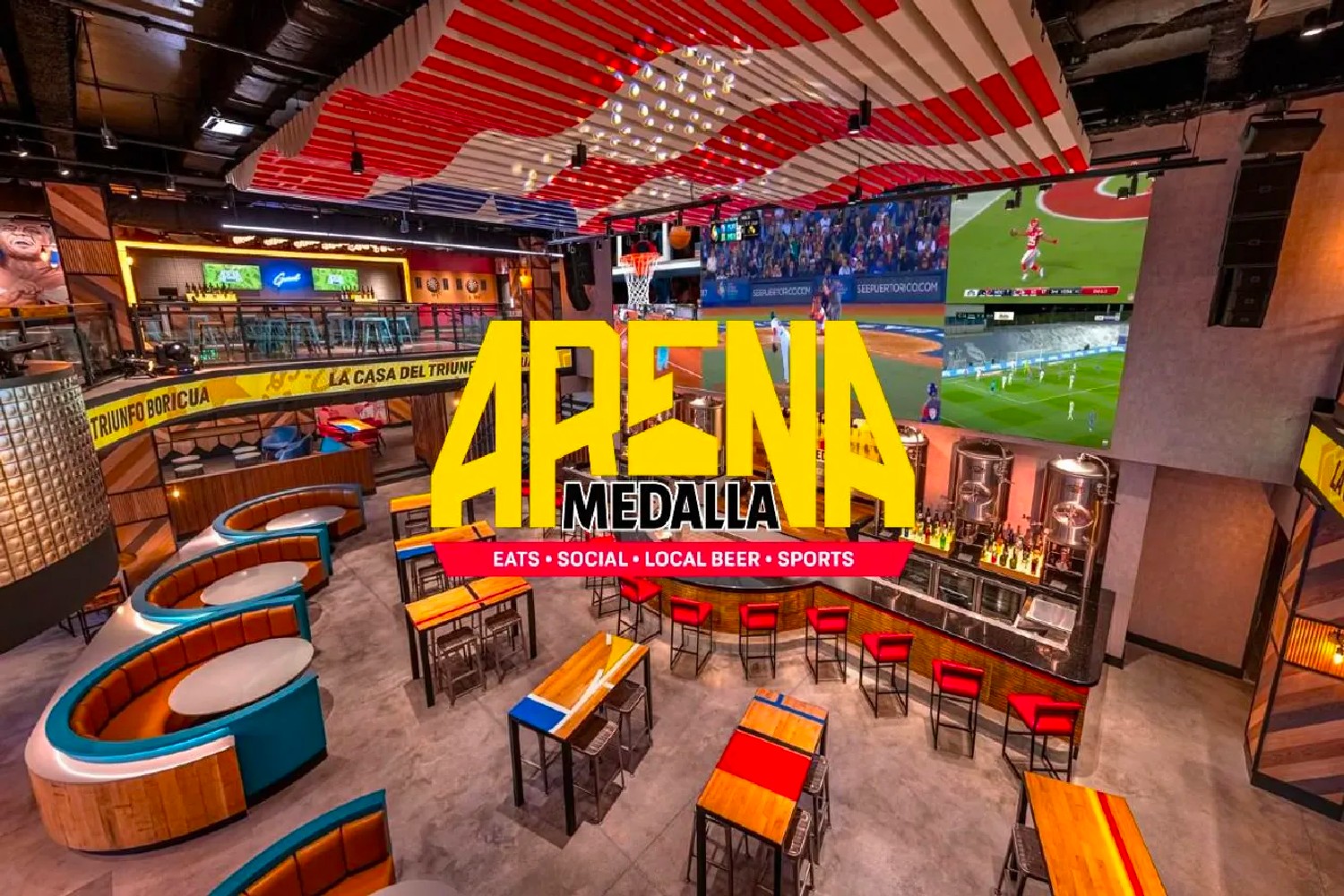 This is the bar to go to when you want to have a beer, watch sports or listen to music. It all happens on the 30-foot panoramic LED screen. After the game, stick around and listen to the band or see what the live DJ is playing. You can head upstairs and play some pool, sit at one of the several large-group-sized lounge areas, and just enjoy the people and the sound. It's the ultimate sports viewing experience for a reason.
Things to Do
The Spoon Experience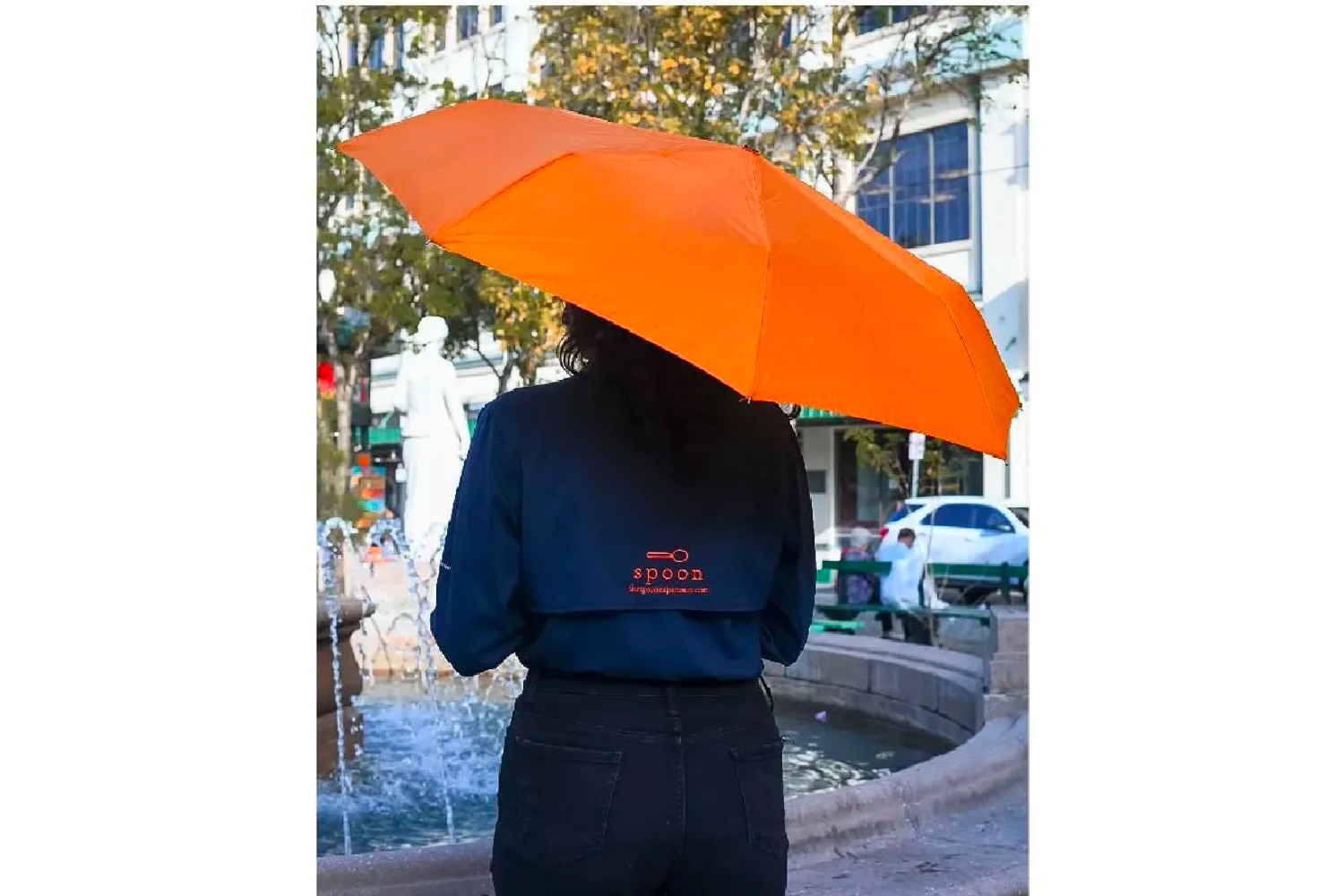 Take in a Sip & Savor Cocktail Tour with The Spoon Experience. This is a fun walking tour of Old San Juan where you visit local drinking establishments and enjoy cocktails that represent the spirit (no pun intended) and traditions of the island of Puerto Rico.
The William Miranda Marín Botanical and Cultural Garden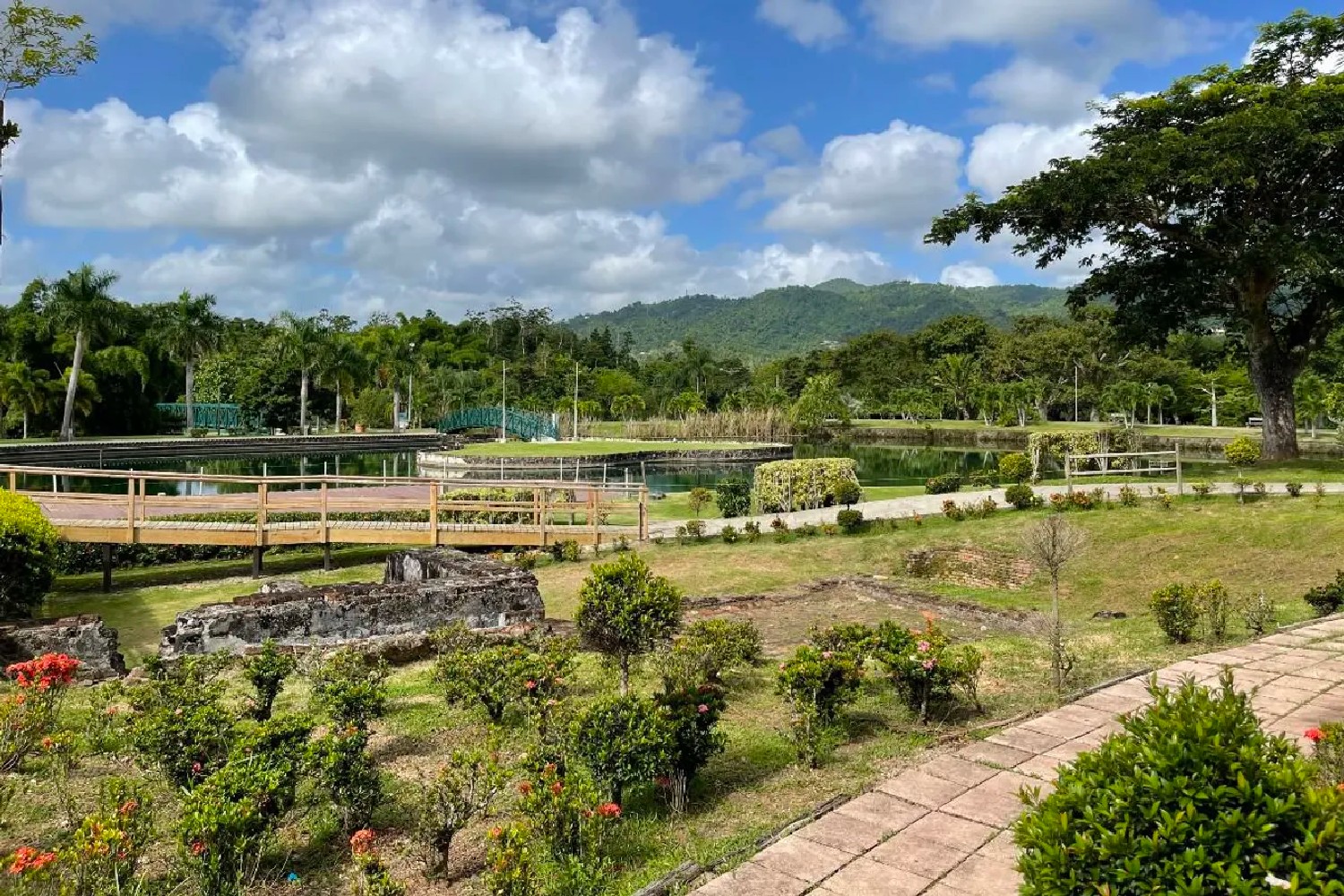 Visit this living museum and explore the flora that is native to Puerto Rico. You can explore the botanical gardens and see how they cultivate tropical trees and plants. Learn about the history of the Old San Juan Sugar Mill and about the local sugar industry. You can take a tour through the gardens to see the different flowers and plants found on the island; you may even find some local wildlife such as iguanas.
Museo del Tabaco Herminio Torres Grillo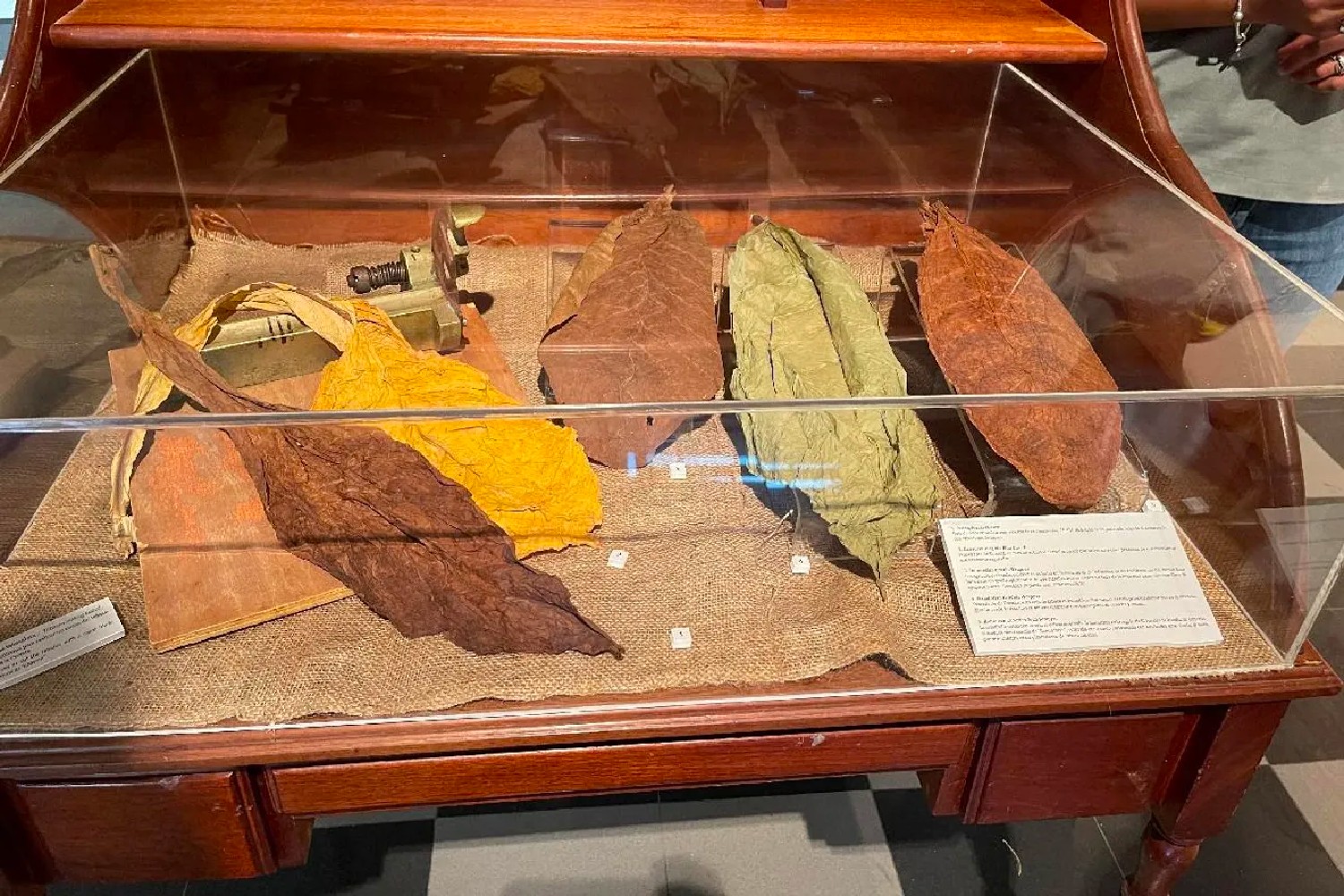 Take a tour of this Tobacco Museum located in the town of Caguas which is the ONLY tobacco museum on the entire island. Housed in an old colonial building that used to be a blacksmith shop, you can learn about the variety of tobacco leaves used, how they dry, and how they are still handmade by expert cigar makers who roll and cut each cigar in a separate air-conditioned room.
Visit a Rum Distillery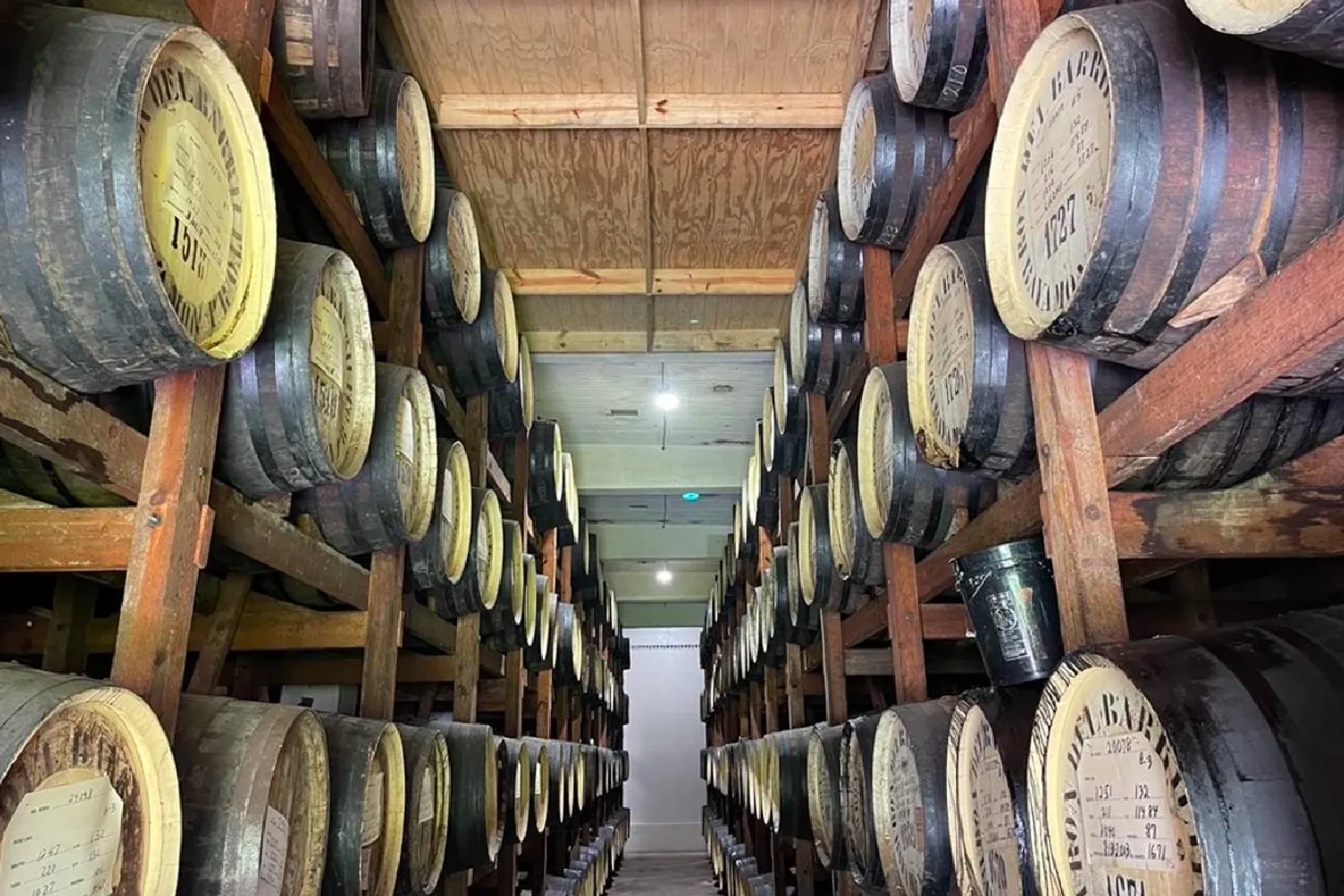 There is definitely no shortage of rum distilleries to visit in Puerto Rico. These are some of the best of the best rum distilleries you can visit and we definitely recommend doing at least one...ok, all of them.
San Juan Artisan Distillers
Makers of Ron Pepón and Tresclavos, you can tour this distillery that has its own sugar cane crops behind the building. See how they process the rum from harvest to bottle then head to the tasting area and have a sip. San Juan Artisan Distillers was the first distillery in Puerto Rico to produce artisan rum and their Ron Pepón is made from sugar cane juice instead of molasses.
La Destileria Craft Spirits
This craft micro-distillery is located in the mountains of the Jayuya rainforest. Drawing from the purity and craftsmanship of this old town that has ancestral roots to the Taíno Indians. La Destileria uses non-traditional distilling and aging methods to produce its spirits and is the only certified craft distillery in Puerto Rico. They even produce Pitorico which is their version of traditional Puerto Rican pitorro, also known as Caneshine.
Ron del Barrilito
You won't find any older rum than Ron del Barrilito in Puerto Rico. They are the oldest Puerto Rican rum distillery on the island and the rum has been produced the same way in the same place since 1880. Take a tour of the facilities, see how they store the barrels, then move on to the bottling and distribution area. Once you're finished with the tour, you can take a tasting course and learn all about the famous rum. Then head over to the cocktail bar and pick out your favorite rum cocktail but it's not complete until you visit the gift shop and take home a treasured souvenir.
Distrito T-Mobile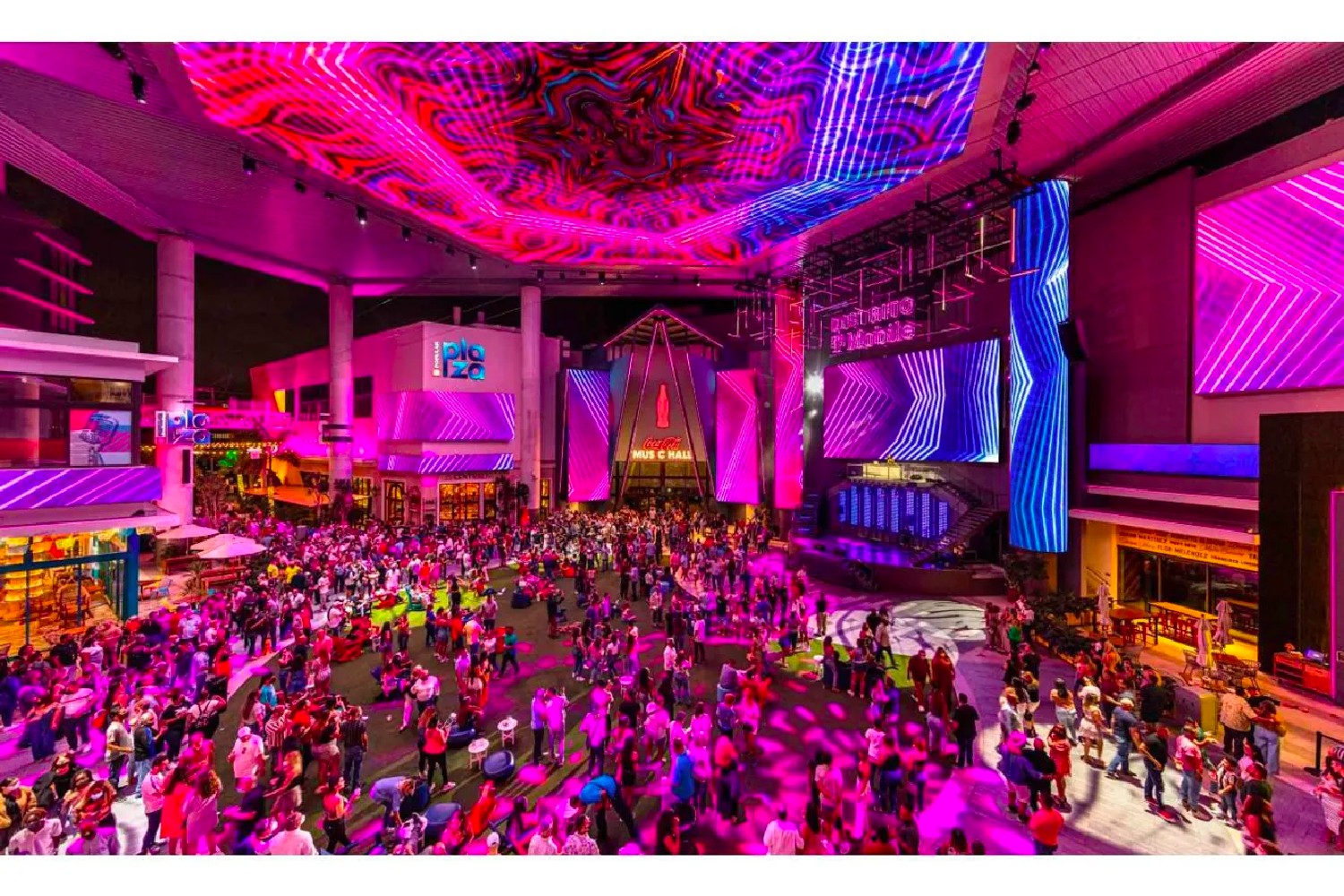 Distrito T-Mobile is a five-acre experiential complex and arena that combines technology with shopping, dining, art, and entertainment. It is the embodiment of the Puerto Rico people and culture by way of its happy, vibrant, and energetic atmosphere. Truly a place to enjoy yourself and eat, drink, play; and quite possibly, dance.