Disclaimer: My trip was provided courtesy of a press trip but all opinions about the trip and events are my own. Please note there are affiliate links and at no additional cost to you, I may earn a commission if you make a purchase.
One of the most popular travel destinations around is Mexico. While a lot of the LGBTQ+ community flock to Puerto Vallarta, there are other areas that are as equally beautiful. Cancún is one of those places with its crystal blue waters, white sandy beaches, and tropical breezes from the Caribbean Sea.
Jump to:
These aren't your everyday adventures. Read on and learn what Cancún has to offer outside of the normal tourist attractions.
Where is Cancún Mexico Located?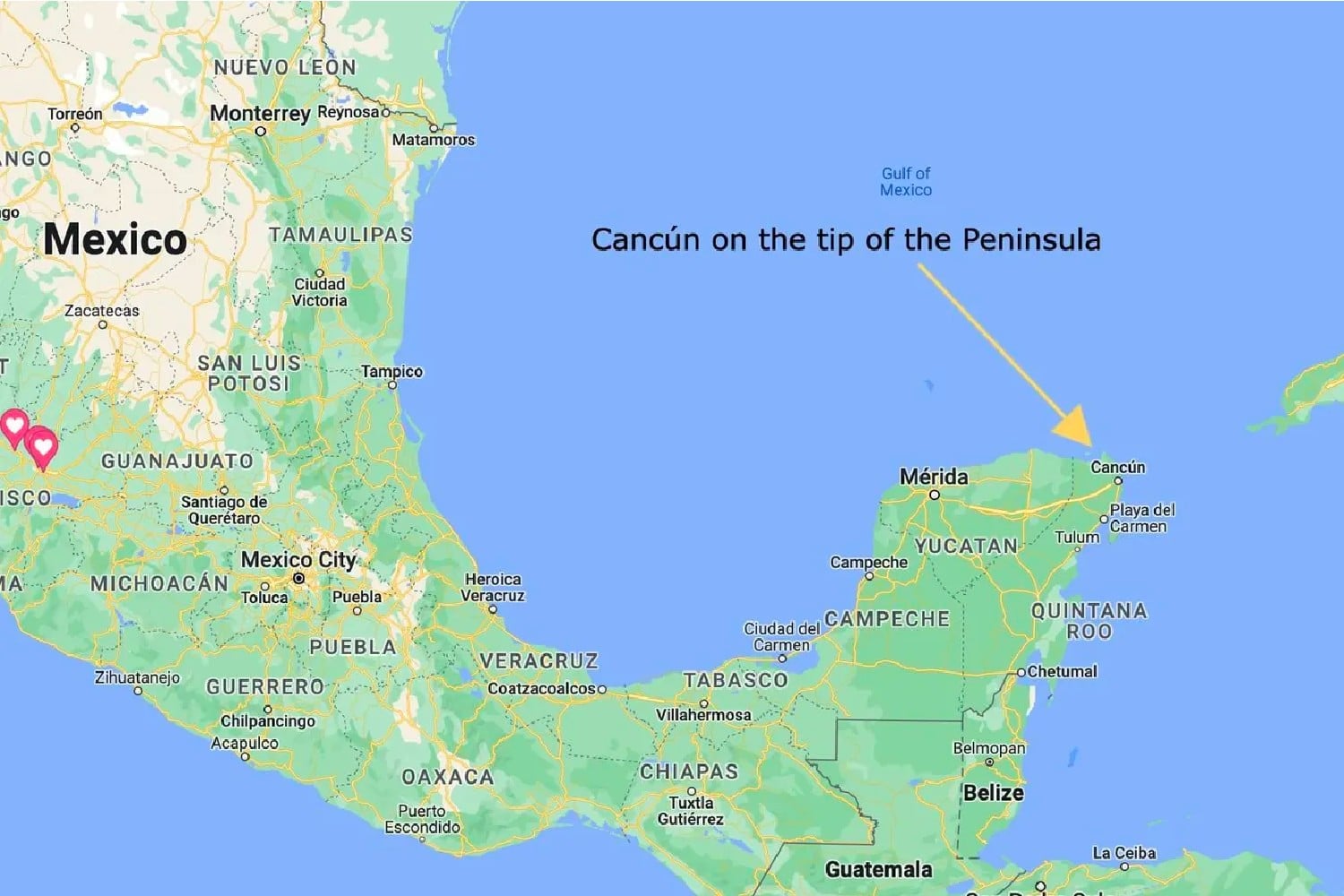 Cancún is located on the northeast coast of the Yucatán Peninsula in the state of Quintana Roo. Cancún is considered part of the Caribbean and is a population travel destination.
Time in Cancún is based on the Central Time Zone however they do not observe Daylight Savings and they don't change their clocks.
When is the Best Time to Go?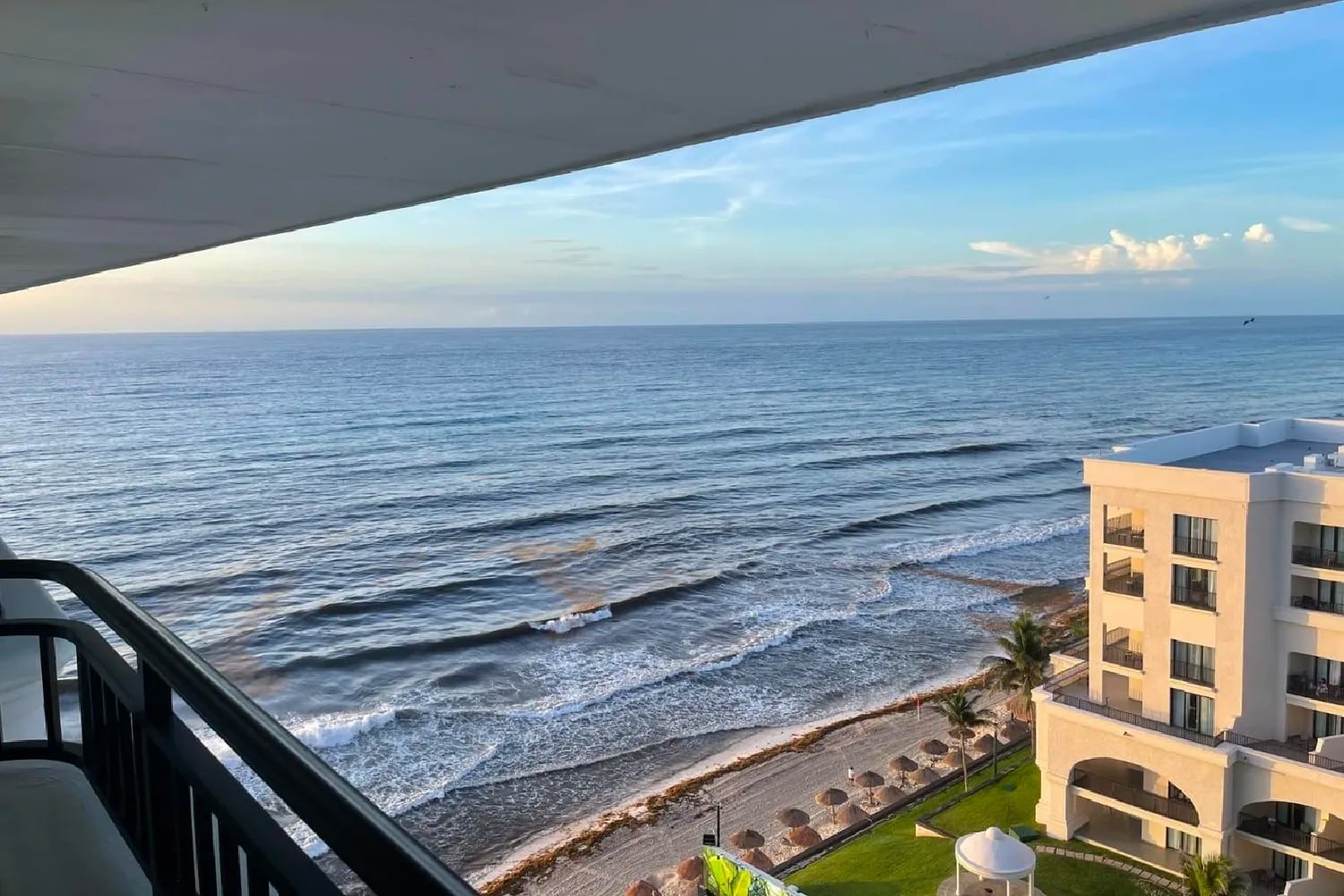 You can visit Cancún year round but temperatures and rainfall will vary according to the time of the year. During the months of October to June, temperatures average in the 80s while July through September average in the 90s.
Rainfall can occur year-round but is more frequent during the months of August, September, and October. A misconception is that rain will ruin the day however, it may just be a passing cloud.
Hurricane season is between June and November but while they may get several storms, hurricanes are actually rare in Cancún.
Important Things to Know
Flying into Cancún Mexico is relatively easy and getting through immigration and customs is fast.
As with any Mexico destination, there are several timeshare representatives and taxi drivers that will attempt to get your attention and time.
It is recommended that you have transportation scheduled ahead of time through your resort or hotel. If they do not offer that, you can use a taxi service or you can Uber. If you use a taxi, find out how much the fare is before stepping into the vehicle. Oftentimes you can negotiate the price.
What to pack when visiting Cancún will vary depending on the types of activities you plan on doing. If you use this itinerary as a guide, then we would recommend the following items for your stay in addition to your regular clothes:

Passport
Bathing suits and coverups
Sandals and/or flip flops
Cool and loose clothing
Sunglasses
Hat
SPF sunscreen
Small bag or lightweight backpack
Eco-friendly bug spray
Hand sanitizer
Masks (they are required inside Mexican airports and customs at the publishing of this article)
Dress clothes and shoes for dinner. Some restaurants require collars and don't allow shorts, tank tops, or flip-flops.
Where to Stay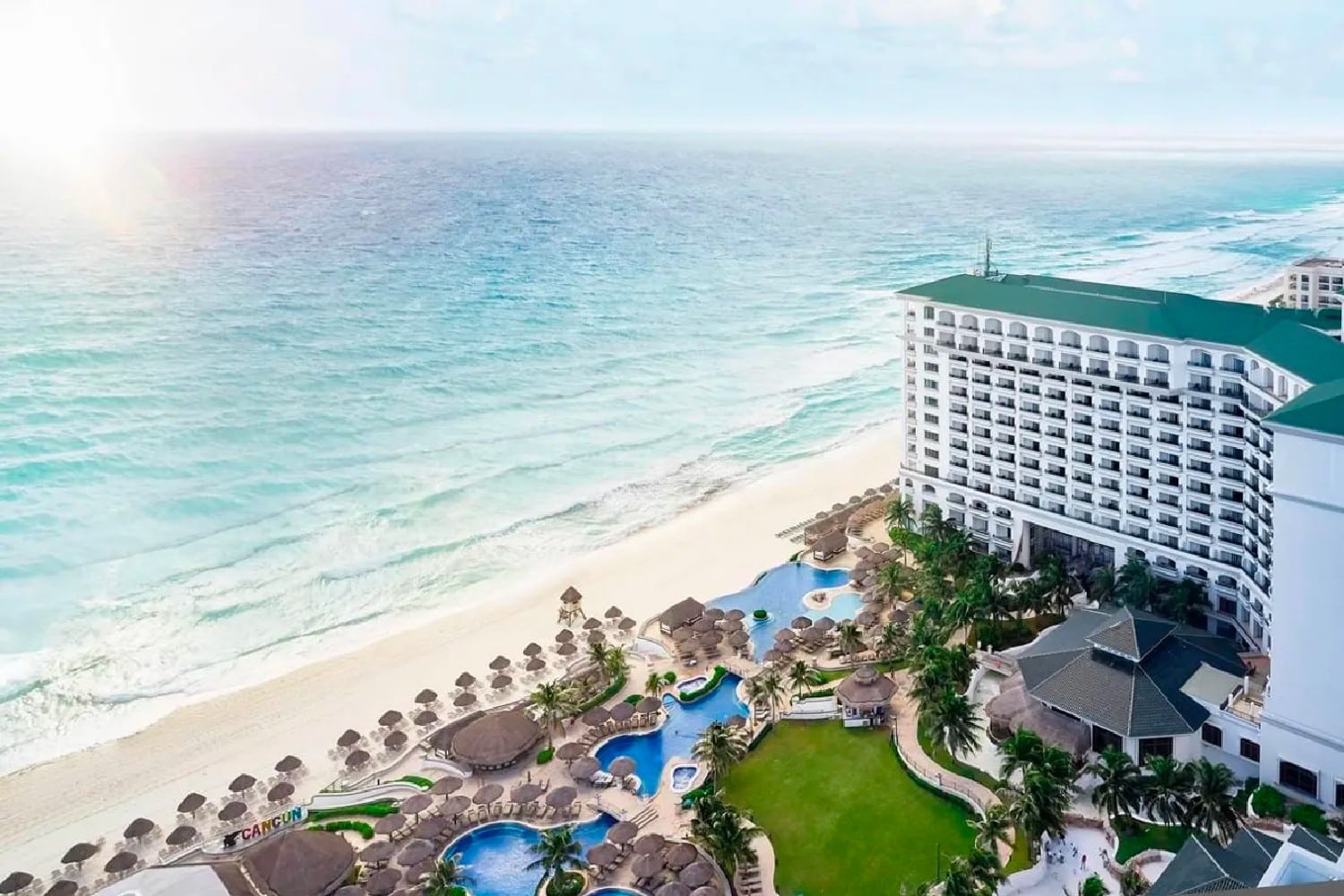 JW Marriott Cancún Resort
Blvd. Kukulcan, Km 14.5, Lote 40-A, Zona Hotelera,
Cancun, Quintana Roo, Mexico, 77500
Toll-Free: +1 888-813-2776
Local Phone: +52 998-8489600
The JW Marriott Cancún is a resort located in the heart of the hotel zone. Each room has its own private balcony overlooking the Caribbean Sea and Nichupté Lagoon. Club 91 offers those looking for a more indulgent experience and offer a private club atmosphere giving you access to additional luxury amenities and services.
There are several gourmet restaurants on-site with amazing views and experiences. There are four swimming pools to choose from such as an adults-only pool, a family pool, an indoor pool, a whirlpool, and even an outdoor pool dive pool with an artificial reef.
Where to Eat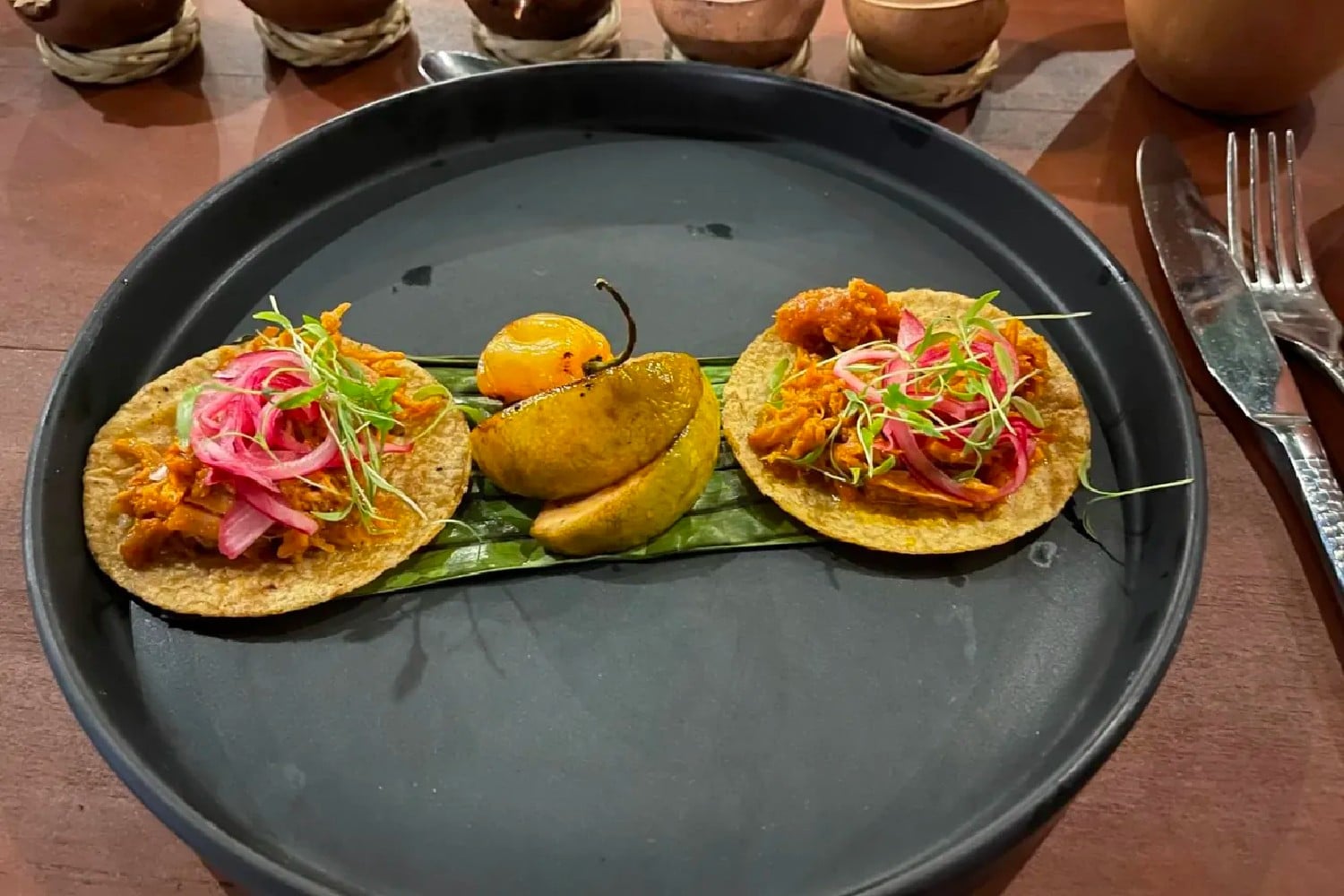 Sacbé Beach Shack
Lote 41 Marriott, Blvd. Kukulcan, Zona Hotelera,
Cancún, Q.R., Mexico 77500
Local Phone: +52 8812000
Sacbé is located just a short walk from the JW Marriot to the neighboring property, Marriott Cancún Resort, and offers a bohemian atmosphere with a beach view. Enjoy Mayan-inspired cuisine and cocktails while listening to a live DJ or the waves crashing onto the shore. Kick off your shoes and dig your toes into the sand on this beach property. Don't let the name fool you. It's definitely not a shack.
Chamboa
Blvd. Kukulcan Km. 15, Zona Hotelera,
Cancún, Q.R., Mexico 77500
Local Phone: +52 998 690 0273
Chamboa is a lively and trendy steakhouse overlooking the Nichupté Lagoon. The moment you step through the doors, you walk through scenes of tranquility and nature. Chamboa magically combines gourmet food, cocktails, art, and entertainment into a seductive atmosphere that transforms your dining experience. Just about every night is an explosion of live music, fashion shows, and aerial dances all while enjoying your cocktails in the open-air dining room with cool breezes off the lagoon.
Hana Polynesian Grill
Mz. 53 Lote 41, Km 14.5, Zona Hotelera,
Cancún, ROO 77500
Local Phone: +52 998-8812062
Located on the Marriott property, Hana Polynesian Grill encapsulates the essence of the Polynesian culture with a vibrant atmosphere complete with tiki cocktails and Polynesian-style dance shows.
Where to Drink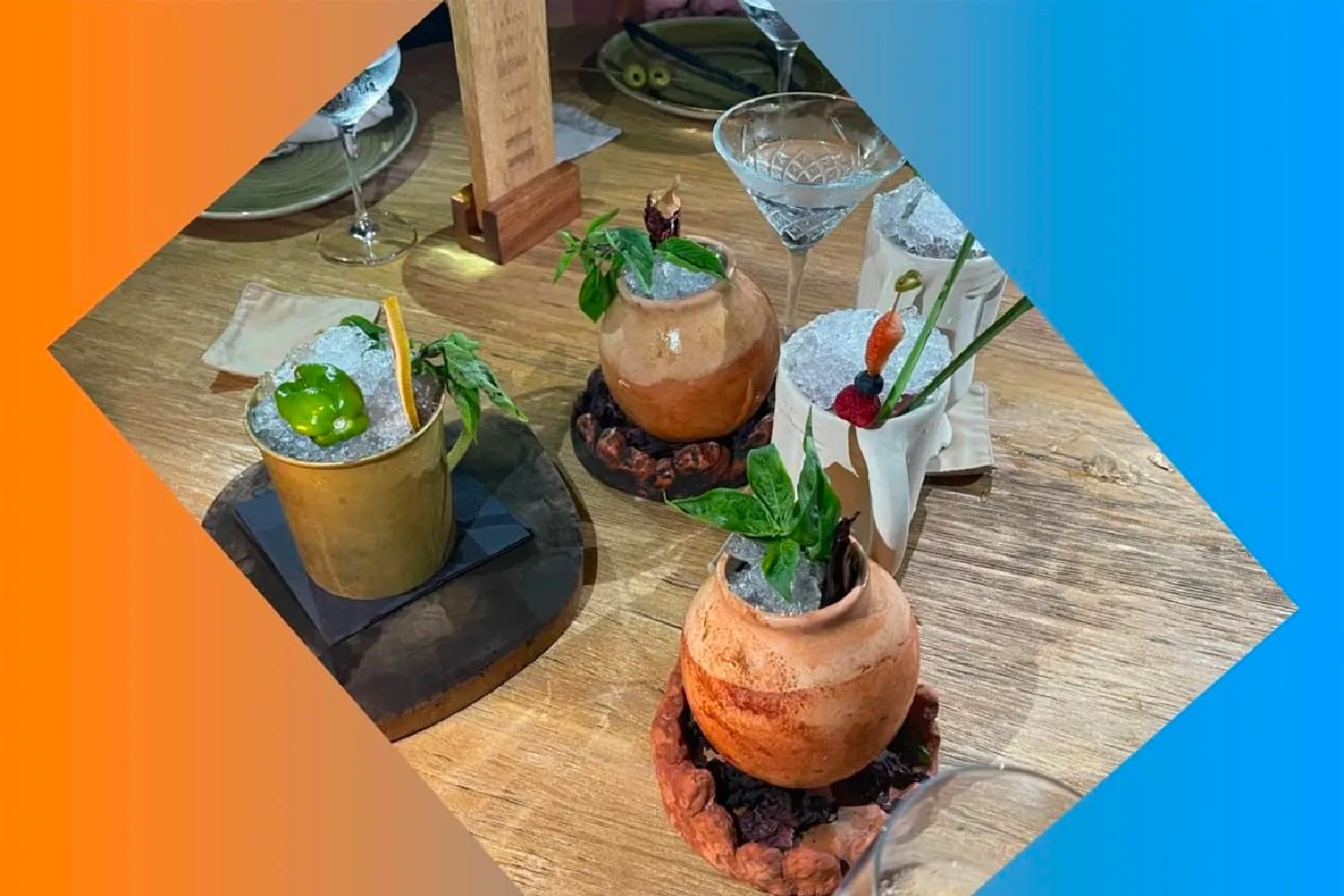 JW Marriott Lobby Bar
Located in the lobby of the JW Marriott
Sure, every hotel and resort has a lobby bar but do they have a wall of tequila with recipes for 150 different margaritas? Well, this one does. The uniquely crafted cocktails feature tequilas and mezcals from all over Mexico. Try as you may, you will never make it through all of the flavors in a one or two-week visit, which just means you will have to keep coming back until you make it through the entire collection. Then maybe, just maybe, you'll return and start the process all over again.
Kasai Izakaya & Ramen Noodle Bar
Located on the JW Marriott Resort property
Local Phone: +52 998 881 2056
This may be a ramen noodle bar but you need to come here for the hand-selected sake and have a sake tasting maybe even through in some Japanese Whisky. While you're at it, you may as well nibble on some tapas, sushi, and sashimi.
Things to do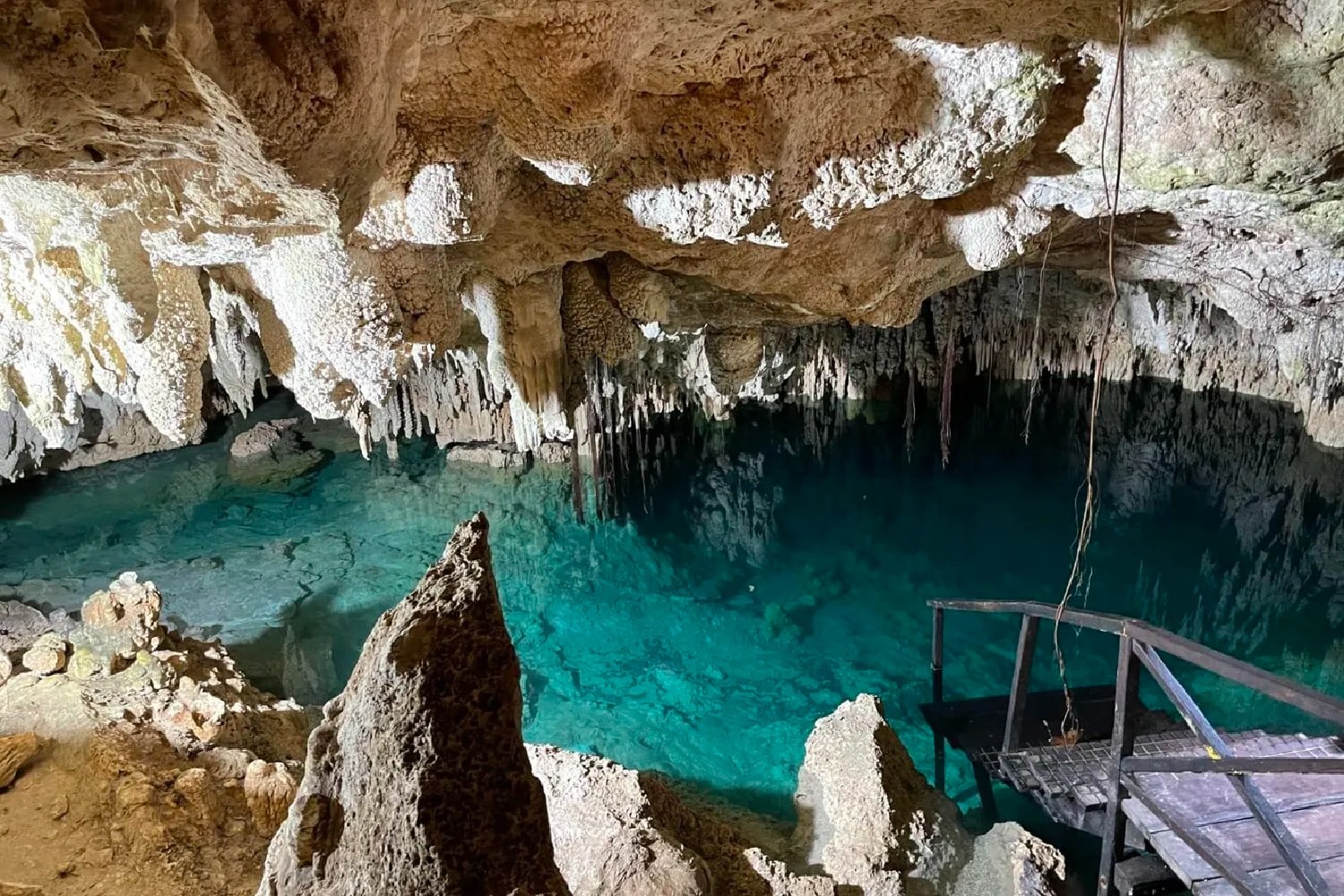 Puerto Maya Cancún Mayan Tours
Boulevard Kukulkan Km 16.2 Hotel Zone
Cancun, Quintana Roo 77500
Toll-Free: +1 888-208-2213
Local Phone: +52 998 3870342
If you're looking for a great water adventure, take a guided speed boat and snorkeling tour. Before you begin your journey, get blessed by the Mayan ancestors and learn a brief history of the Mayan culture. You're your own captain in this two-person speed boat as you navigate through mangrove canals and snorkel in the beautiful Punta Nizuc Bay. Experience the tropical fish, and live reefs, and perhaps stumble upon underwater sculptures. End the adventure with a lite lunch and refreshments.
Bali Bed Beach Cabana Rental
Located on the property of the JW Marriott Resort
Relax and unwind in a cabana on the beach as you listen to the waves crash. Lounging without a care in the world. No need to lift a finger as food and drinks can be ordered and delivered to you. Take a nap, read a book, or just enjoy the scenery.
Spa Treatments at JW Marriott Spa
Located on the property of the JW Marriott Resort
Choose one of the several spa treatments including massage, saunas, and pools in order to help your body relax, rejuvenate, and release tension and built-up stress. Let this award-winning spa pamper you as you sit in solitude listening to soothing sounds.
Cenote Zapote Ecopark
Av. Ruta de los Cenotes km 19,
Puerto Morelos, Quintana Roo, Mexico
Local Phone: +52 998 1147658
Cenotes are underground chambers, natural pits, and natural sinkholes where groundwater exists. The Yucatán Peninsula is home to several cenotes that were used as water supplies by the ancient Maya. Today, you can swim in them, jump into them from diving platforms, or visit the caves and explore the underwater caverns. These cenotes are prehistoric and date back tens of thousands of years old. After the tour, you are treated to a buffet of tacos, sides, and Mexican refreshments.