I taught my first cooking class the other day! Once the restaurant closed, I took a break from my brief vacation and now I am doing some work at a party kitchen called Get In The Kitchen. There are cooking classes, there are themed dinner parties, and there are general cooking parties. As a ticket holder, you come into one of the events and since it's a party, you BYOB, do a little hands-on cooking, eat, and then participate in a variety of activities such as comedy night, karaoke, or trivia night. I attended a couple of classes before my pasta class so I was able to get a feel for the events.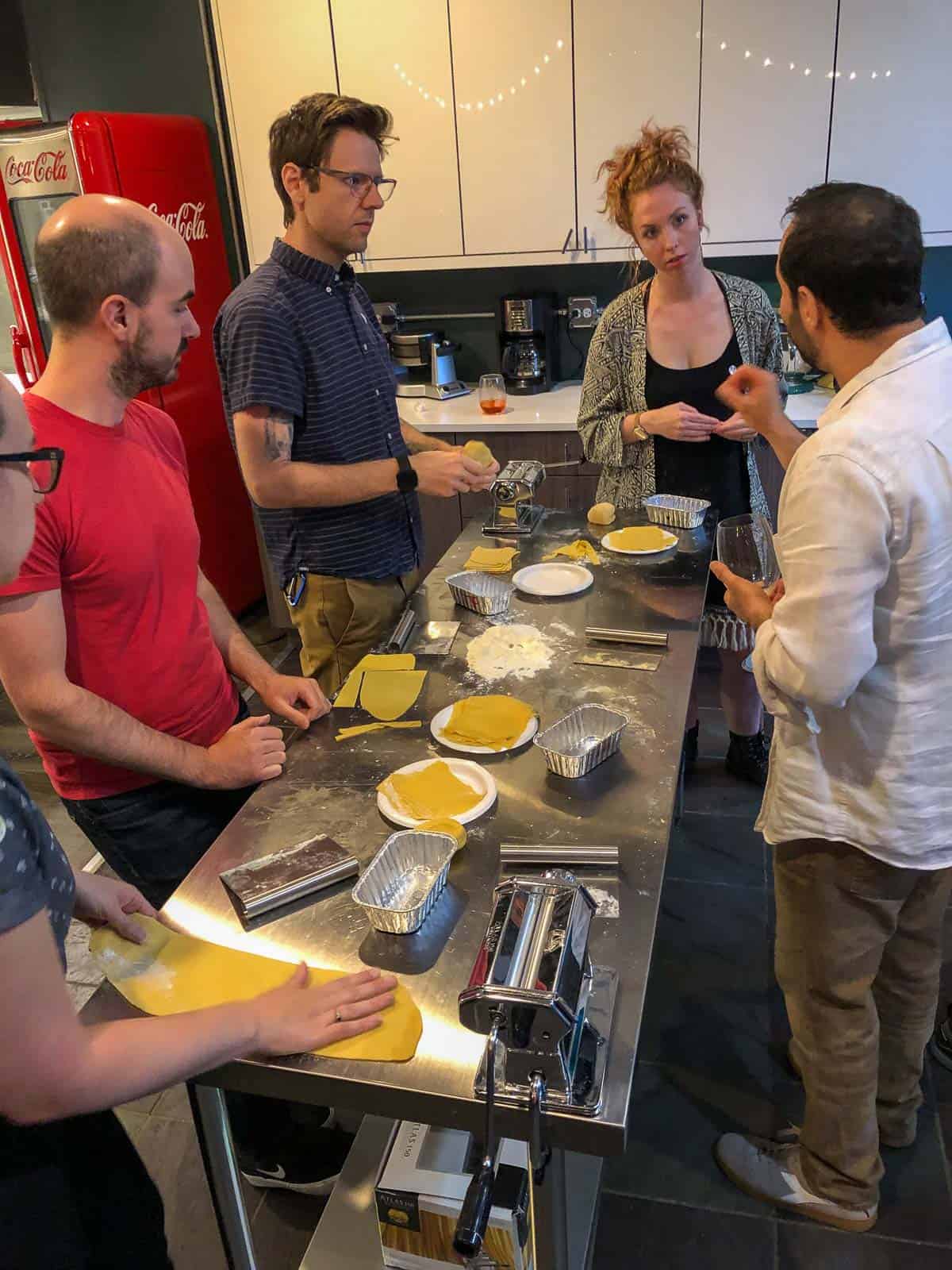 I thought I was fine; to me it was like any other "job." Just go in, cook, have a couple cocktails, leave. HA!
I started getting nervous. My brain starting messing with me. What if I bombed? What if the pasta dough didn't come out? What if I screwed up the recipe? WHAT IF THEY HATED ME?
On the night of the class there were 7 people. One of those attending was a pastry chef. No pressure!
When everyone started arriving, I felt the nervousness really set in. I decided I needed to have a glass of wine to calm the nerves. That one glass seemed to do the trick. Yeah, I was still nervous but at least I could manage it.
I remember when I introduced myself, I stumbled over the words. I never thought to practice my introduction…something I won't forget to do next time.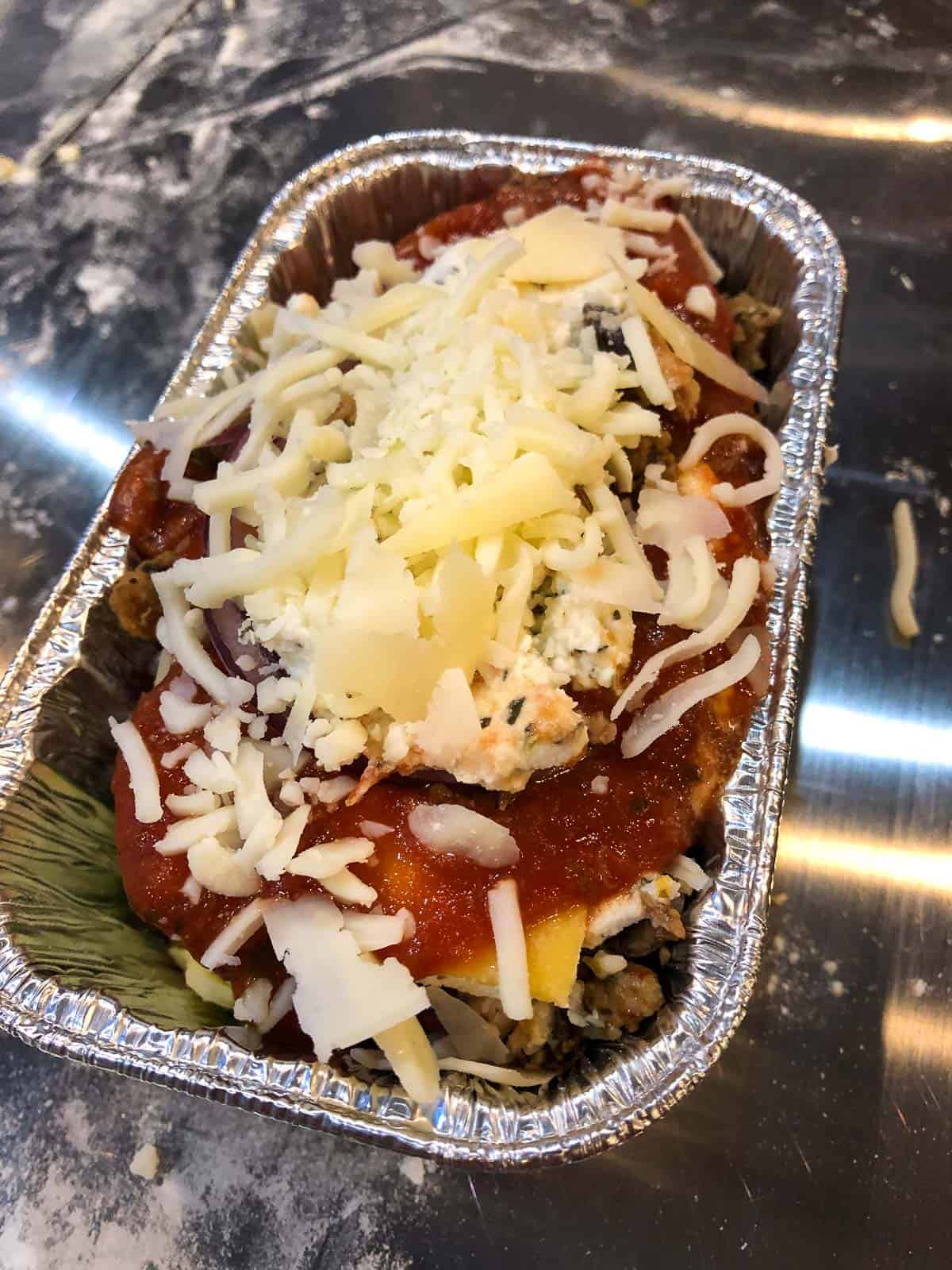 Good thing the proprietor, Jason, was there to bail me out if and when I needed.
As the lesson began, I was starting to feel a bit more at ease. Everyone was super friendly, interactive, and asked great questions. We managed to make some great pasta dough for lasagna. I had prepped the tomato sauce ahead of time so it was simmering away and smelling delicious. So delicious in fact that when they grabbed their portion of pasta sauce, they were eating it and said they could just eat the sauce as it was because it smelled and tasted too good!
After we assembled and waited for the lasagna to cook, we all hung out, chatted, and had a great time. When the lasagna was finished cooking and we all sat down to eat, all I heard was how fantastic everything tasted and that it was so much fun and simple to make. BIG sigh of relief for me because I was unsure of how I would do as an instructor. Everyone's feedback was great. They said they had a lot of fun and I did great. Thanks for that pat on the shoulder guys!
I met some really great people that night and hopefully they come back to more classes.
If you are interested in taking some cooking classes or attending a pop-up diner, check out my upcoming events.